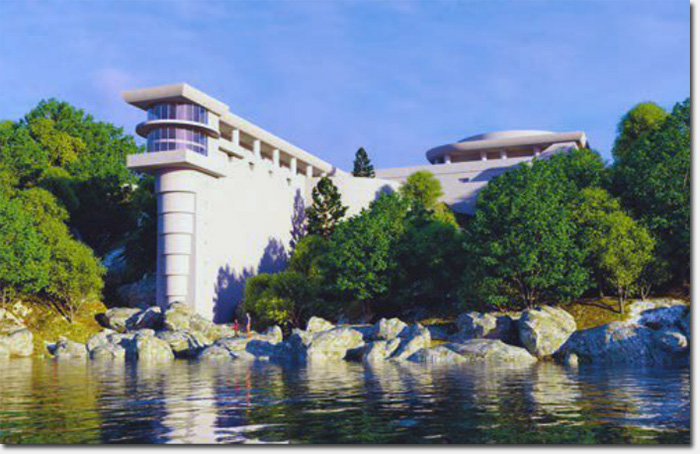 We got the most recent newsletter from the Western Neighborhoods Project which had a fascinating tidbit in it.
Back in the 1940's, the Morris family was in talks with architect Frank Lloyd Wright to design their new Sea Cliff home at 830 El Camino del Mar.
The house was never built, but a contemporary artist created the rendering above to show what the house would have looked like, complete with a modern version of a light house that overlooks the ocean. Wright designed a couple of versions of the house.
The Morris family didn't end up building the house, but they did commission Wright to build his only work in San Francisco – the V.C. Morris Gift Shop at 140 Maiden Lane (photo). The space is now home to the Xanadu Gallery. More Bay Area Frank Lloyd Wright architecture
The house that was eventually built at 830 El Camino del Mar is still spectacular with unbeatable views. It was last listed about 5 years ago for just under $10 million.
Sarah B.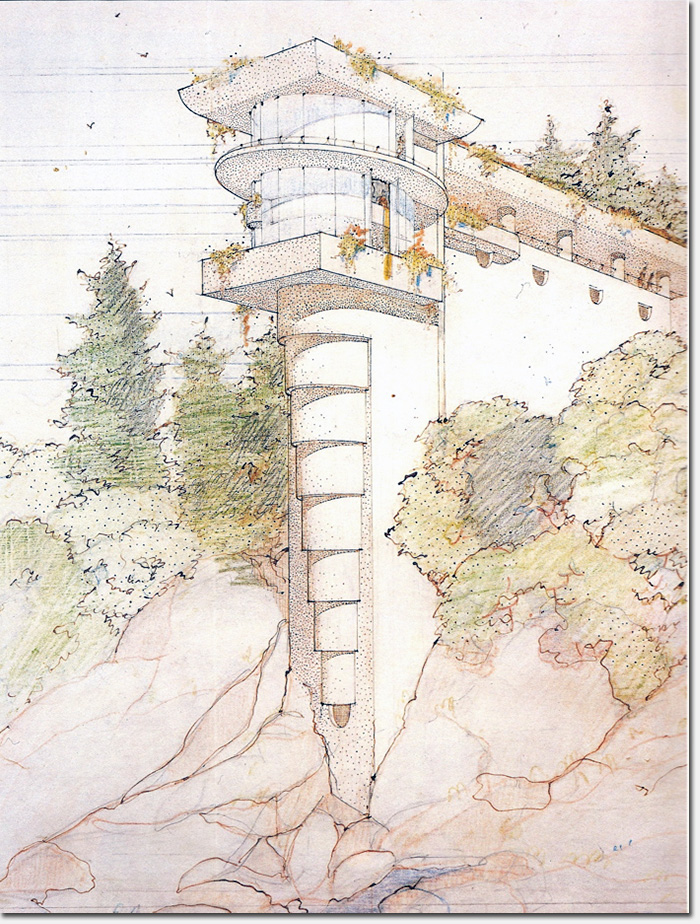 A drawing of the house. Courtesy of Wright Chat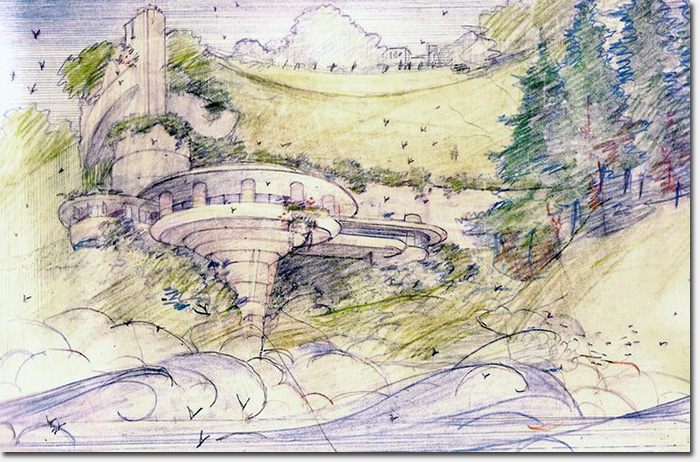 A different design for the Sea Cliff house. Courtesy of Brett Drager
5:05 am | Posted under
Real Estate
|
5 comments