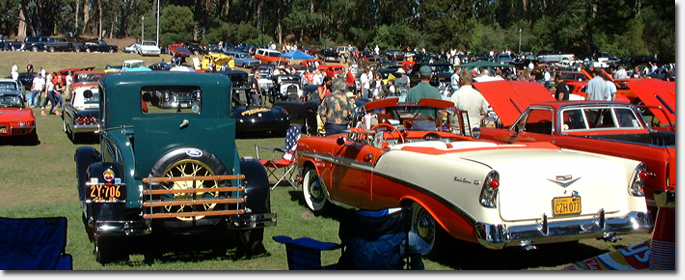 In these tough economic times, even 20 plus years of tradition doesn't hold much weight with the city's Recreation & Parks Department.
In a letter earlier this month, the organizer for Jimmy's Old Car Picnic was notified that their permit for 2010 was denied. The event is one of San Francisco's longest running and most beloved classic car shows, where hundreds of owners and enthusiasts gather in Golden Gate Park's Speedway Meadow to share their cars and raise money for the developmentally disabled.
In the letter, the Rec & Park outlined these reasons for the denial:
1. We believe that a grass field is not an appropriate venue for a car show and as a matter of policy this Department is not going to permit Car Shows on our grass areas going forward.
2. We are limiting the number of events in the fall that have an impact on our meadows to allow a minimum of 3 weeks between major events. We must choose between a number of different events. In deciding which events to allow, we are looking at a number of factors including
3. Cultural and recreational benefits to the city and residents
4. Economic benefit to the department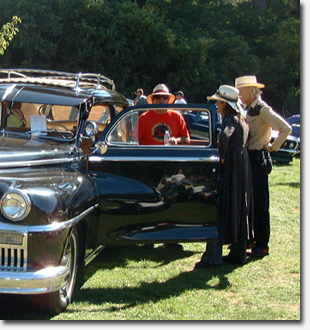 In an ironic twist, Jimmy's Car Picnic was started by a former Rec & Park Dept. gardener, Jimmy O'Keefe, in 1988. The 35-year veteran of GGP told the Examiner, "You think I don't know how to take care of lawn? They don't have a leg to stand on." Besides, what's the difference between a couple hundred cars sitting idly on the grass for one day and thousands of Outside Lands concertgoers tromping on it for three days straight?
As for whether the event has cultural and recreational benefits… Come on, who are they kidding? According to Jimmy's Picnic website, the event has raised thousands for a charity that assists the developmentally disabled. There are no vendors at the picnic, just regular folks out showing off their classic cars and hot rods, and grilling on their barbecues. Alcohol is not even sold, and you won't hear music except what's coming from old car radios.
As a San Francisco native, I've attended Jimmy's picnic several times. My best friend's father showed his classic cars there for many years. It's a wonderful event where the local community, and nearby Bay Area enthusiasts can come to enjoy the park, great cars and help raise money for a worthy cause. "For 21 years, you bring a hamburger, you bring your '44 coupe — and now these people have wrecked it," O'Keefe told the Examiner.
The only reason for denial we really need to focus on is #4. Yup, the money. As the Examiner points out, there are two very different permit prices for events in Golden Gate Park. They charge $250 for a picnic permit when there are 400+ people, which is likely what Jimmy's Old Car Picnic has been paying all these years.
But for a "special event" permit, the Rec & Parks Dept. charges $18,000 for Speedway Meadow. Even with the 50% discount that non-profits get, it would still be a $9,000 hit to the event's fundraising efforts. My guess is they wouldn't even break even.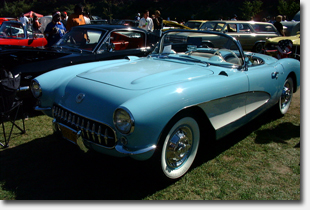 Jimmy's Old Car Picnic is also bumping up too close to the Hardly Strictly Bluegrass Festival, which draws thousands of concertgoers to the park a week earlier. But for that festival, the department rakes in multiple special event fees for the park venues that the festival uses. It's $50,000 a day just to use the Polo Fields.
While I understand that the department doesn't have enough money, it's unconscionable that they would deny a long-running event like Jimmy's Old Car Picnic that is appropriate for all ages, helps raise money for charity, and has minimal to no effect on the park grounds and surrounding environment. It's exactly these kinds of events that neighbors would like to see more of, not the gargantuan, noisy concerts that run almost every weekend in the late summer.
To help ensure that Jimmy's Old Car Picnic continues, sign the online petition. Jimmy O'Keefe and other supporters of the event will attend the SF Rec & Park Dept. Commission hearing on February 18 (1pm, City Hall, Room 216) where they'll plead their case.
A full petition of signatures and letters of support from the community can go a long way. If you're so inclined, send a letter of support before the hearing. Full details and suggested language on Jimmy's website.
Sarah B.