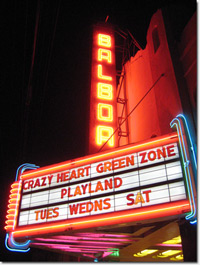 Tonight was the theatrical premiere of the new documentary, "Remembering Playland", which looks back on the Playland At The Beach amusement park that sat on Ocean Beach from 1921 to 1972.
The Balboa Theater was packed; only the 9:15pm show on Wednesday still has tickets available (buy tickets). In the crowd were Playland attendees that had been interviewed for the documentary, which is full of great stories about the park best known by locals for its Fun House and cackling matron, Laffing Sal.
Many of those interviewed for the film are part of Playland-not-at-the-Beach, a "museum of fun" in El Cerrito, CA that was created to preserve and recreate the history of Playland. PNATB was also in the lobby displaying memorabilia from the park.
To top off a great night, the It's It ice cream crew was on hand passing out free sandwiches to moviegoers. The original It's It was created and sold exclusively at Playland for over four decades.
I came home with a DVD in hand ($15) so rest assured they'll be available via mail order very soon.
Sarah B.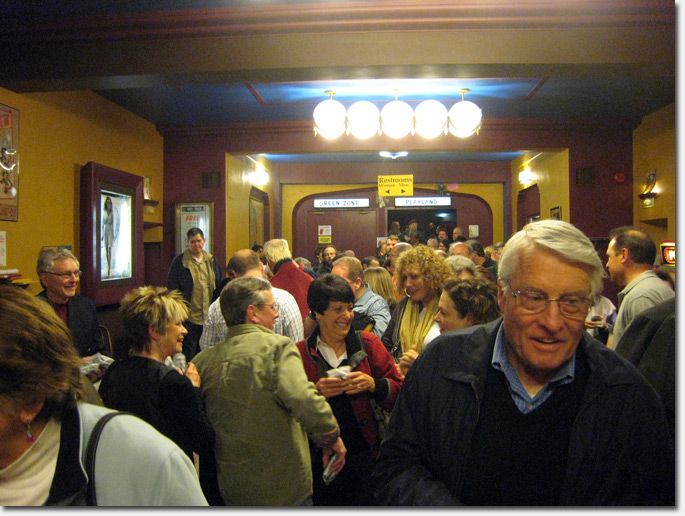 The crowd hits the lobby after the 7pm show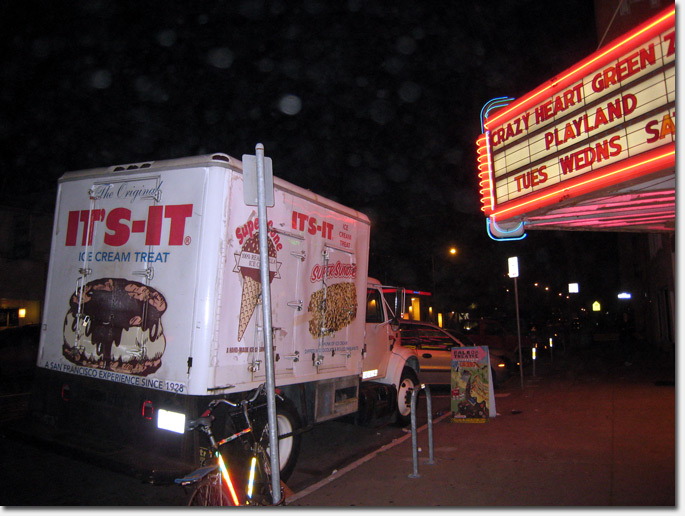 The It's It truck parked outside the Balboa Theater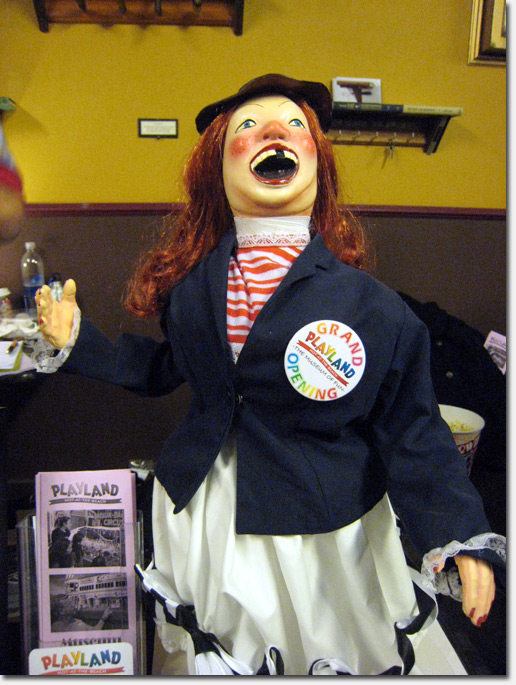 A replica of the Laffing Sal animated statue from Playland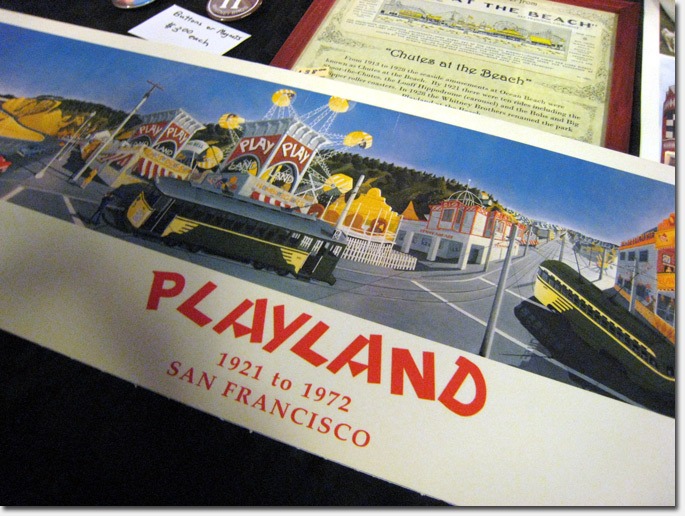 A commemorative Playland poster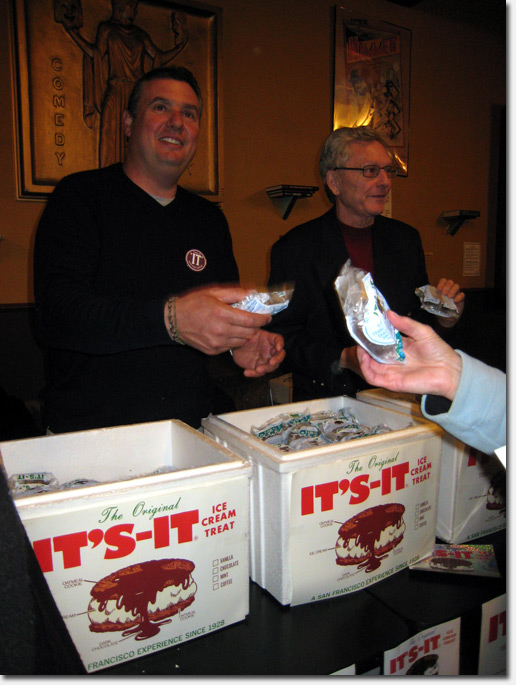 Handing out free It's It ice cream sandwiches to moviegoers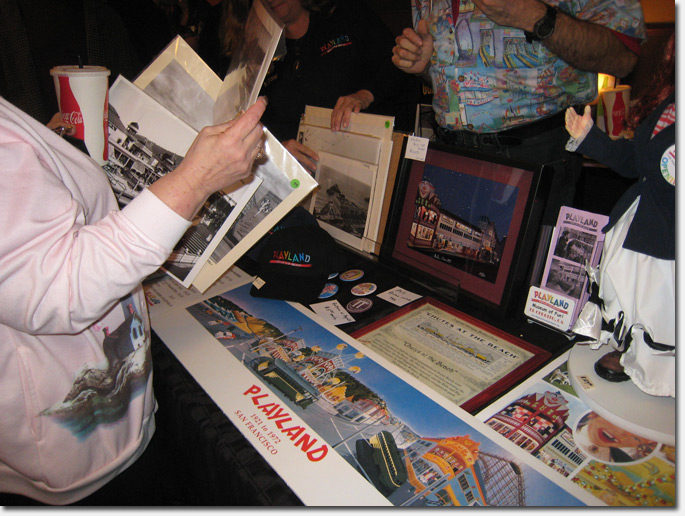 Memorabilia on display from Playland-Not-At-The-Beach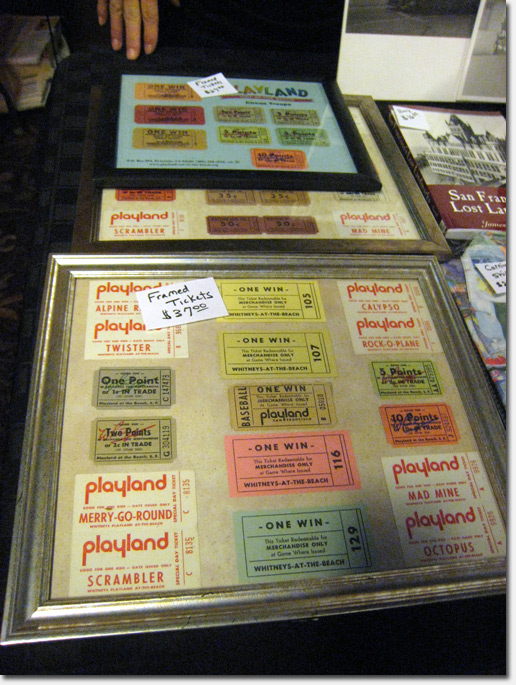 Old Playland At The Beach tickets