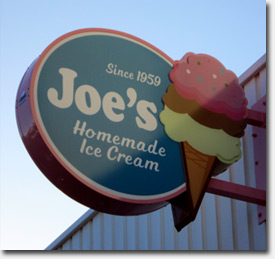 After 51 years in the neighborhood, the Richmond District's best know ice cream shop has moved to a new address. Joe's Ice Cream recently opened for business at 5420 Geary between 18th and 19th Avenues, just a half block from their original location.
I wasn't the only one who stopped in tonight to check out the new and improved Joe's. I had to squeeze by a line of parents with their kids that stretched from the ice cream counter out to the sidewalk.
The new Joe's still has a separate ice cream area and "Joe's Grill" counter just across the room where you can enjoy hot dogs, sandwiches, a slice of pie, and of course, milkshakes.
Thanks to the reuse of many artifacts from the original Joe's, the new space retains a lot of the charm of the original location. You'll find the same peghole menu up behind the ice cream counter, the decades old neon signs in the window, and a hodge podge of chairs at the inside tables.
And for those of you that enjoyed watching life go by from Joe's windows while you ate, you can do the same in their new location. All under a charming black and white striped awning.
Still no word on what will take over Joe's old space, whose windows are now covered over with brown paper.
Congratulations to Joe's Ice Cream on their re-opening! With their new location and large crowds, I think it's safe to say they'll be serving their homemade ice cream to many more generations of San Franciscans.
Sarah B.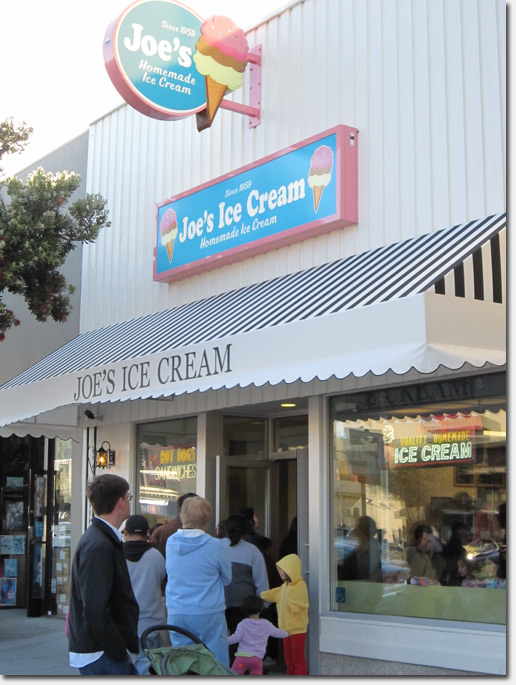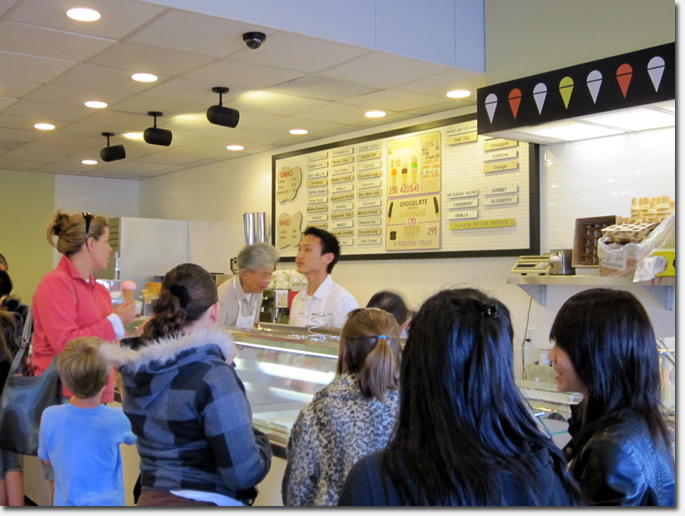 The ice cream counter which is on the right when you enter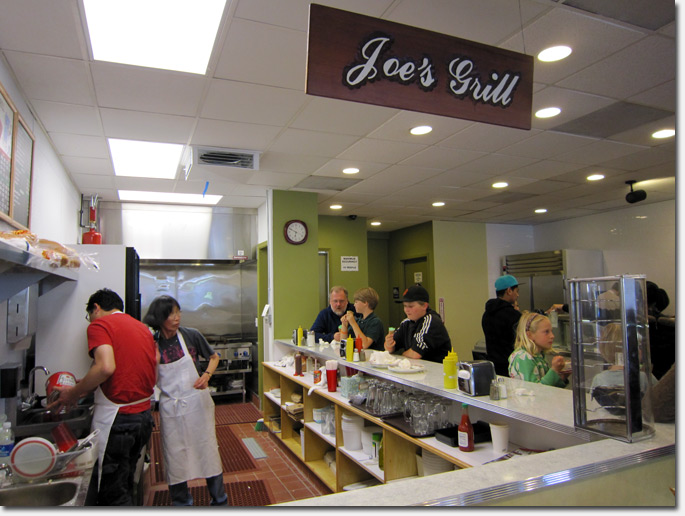 Joe's Grill, with its original sign overhead, sits across from the ice cream area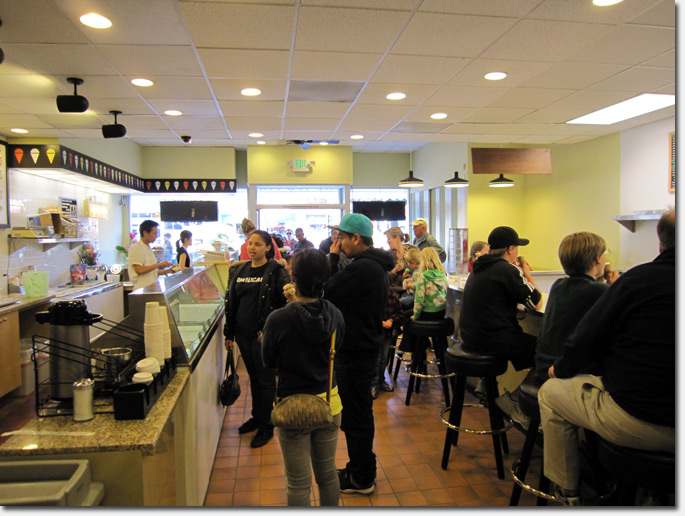 A view from the back of Joe's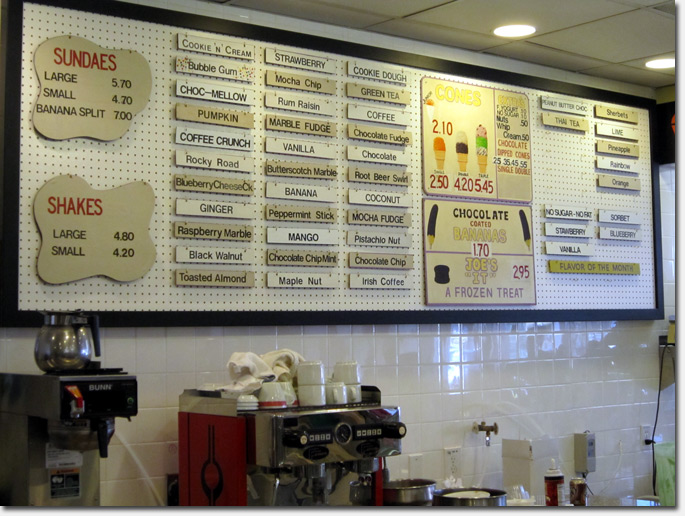 The original menu board is still there!