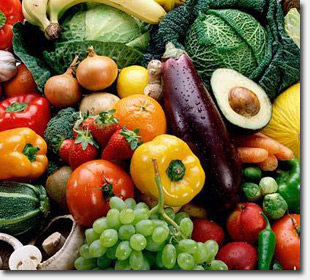 The Richmond District is full of produce markets, but only a few sell organic fruits and vegetables. To remedy that, a group of residents is trying to get a regular Farmer's market going in the neighborhood.
Calling themselves "Richmond District Greens", the organizers have set up a Yahoo! Group to share ideas and plan meetings. They've met several times already and are working with heads of local merchant assocations and other interested residents and business owners.
They have also been in touch with Urban Village-Farmer's Market Association, who operate 11 farmers' markets offering organic or at least no-spray produce, as well as Pacific Coast Farmers Market Association which runs the Sunset District's year-round Sunday market at 9th & Irving.
Some of the early locations under discussion/investigation include Lincoln Park, St. Anne's home at Lake and 3rd Avenue, and Presidio Middle School.
If you're interested in helping with the effort, join the Yahoo! Group. They plan to meet again in early July.
Good luck to the group! I would love to see a weekly farmer's market in the Richmond. Would you?
Sarah B.
4:40 pm | Posted under
Business
,
Food
,
Shopping
|
14 comments