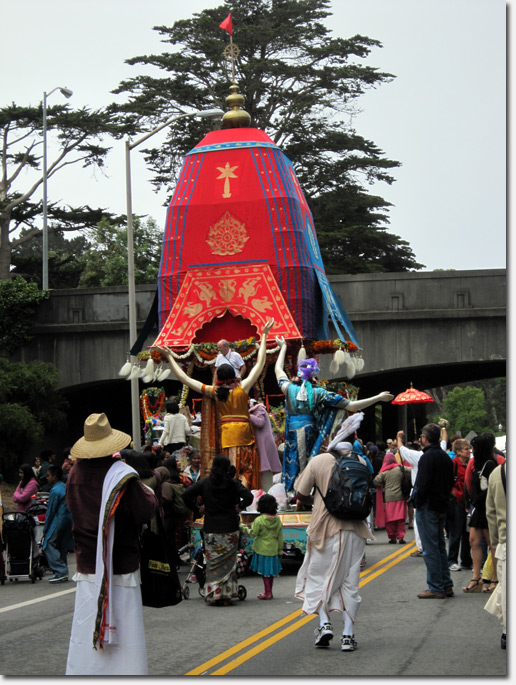 I just never know what I'll run into when I'm in Golden Gate Park. Today I rode up on a celebration of the Hindu festival Ratha Jatra, associated with Lord Jagannath held at Puri in the state of Orissa, India. More from Wikipedia:
Usually the deities – Jagannath (Krishna), Balarama and Subhadra are worshipped within the temple, but on the day of the Rath festival they are taken through the streets so that everyone can have the fortune of seeing them…
A glimpse of Lord Jagannatha on the chariot is considered to be very auspicious and saints, poets and scriptures have repeatedly glorified the sanctity of this special festival. The sanctity of the festival is such that even a touch of the chariot or even the ropes with which these are pulled is considered enough to confer the results of several pious deeds or penance for ages. In fact, there is a famous Oriya song which says that on this occasion, the chariot, the wheels, the grand avenue all become one with Lord Jagannatha himself. [Wikipedia]
I was told the chariot would proceed all the way down JFK Drive, ending in a vegetarian feast in the park. Also, the top part of the structure moves up and down – that's how they got under the JFK Drive overpass. 😉
Sarah B.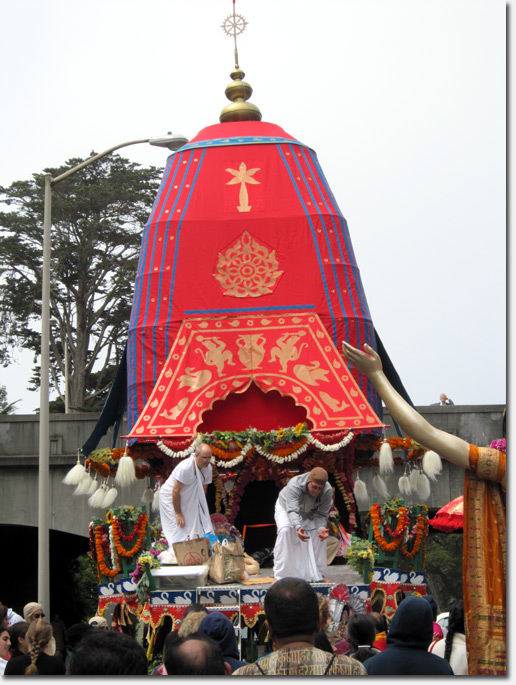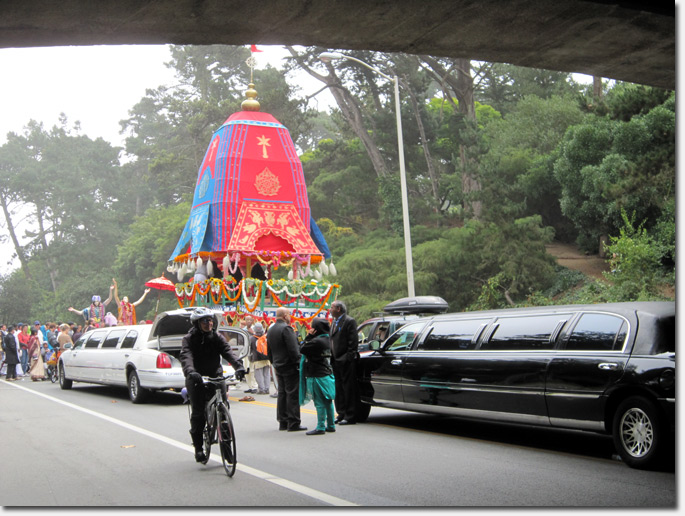 What kind of religious celebration would it be with limos for the dignitaries?