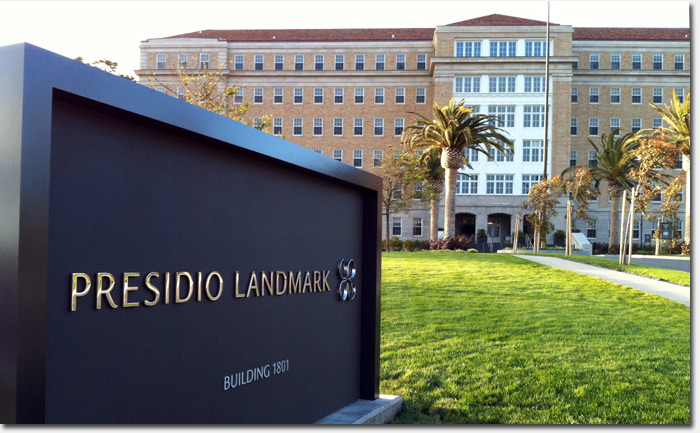 This Saturday from 11am until 4pm is your chance to get a close look at the changes that have been taking place inside the Presidio's 15th Avenue gate, a.k.a. the Public Health Service District.
The Presidio is hosting an open house for local residents to celebrate what they're calling the first "green" neighborhood in San Francisco, "where people live, work and enjoy the outdoors" (event flyer).
During the event, the new Presidio Landmark apartments will be open for public viewing, as well as the recently renovated Wyman Avenue historic homes.
This will be the Presidio's first major marketing event for the new residences. Up until now, they have only been open to the public by appointment or at smaller neighborhood meetings.
Word on the street is that the Presidio Landmark is not filling up anytime soon. I was told by a Presidio insider last week that only two of them have been rented. That's 2 out of 154 units.
It's not that surprising when you look at their rates. Rents start at $2,125 for a junior 1-bedroom at the Landmark and go all the way up to $4,325 for a 2 bedroom. The other criticism I hear from people? That the parking is not covered, it's a fair distance from the building, and it's not included in your rent. You'll have to shell out an additional $150 a month to park your car in the adjoining lot.
Let's hope Saturday's celebration helps attract potential renters. In addition to tours of the properties, the event will feature live music and a kids activity area. You can also learn about nearby Lobos Creek and the Presidio's trail system, and explore an "EcoVillage" showcasing sustainable ideas and practices. Nearby Arion Press will also host their own open house.
Attendees won't go hungry either. SFoodie reports that food trucks from Kung Fu Tacos, Lumpia Cart, Magic Curry Kart, Adobo Hobo, and Crème Brûlée Car will also be on site for the celebration. There's your 5 course meal right there.
Parking will not be available on-site at the event, so plan to either walk in at the 14th or 15th Avenue gates, or park down at the Main Post and take a free shuttle up to the event. You can also ride your bike over – SF Bike Coalition will be there offering free valet parking for cyclists. Map & transit directions
Oh and leave Fido and Fifi at home. No pets are allowed in either the Landmark or the Wyman Avenue homes.
Sarah B.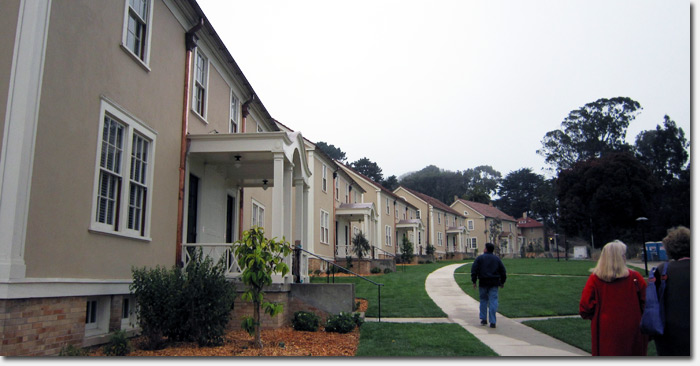 The historic Wyman Avenue homes