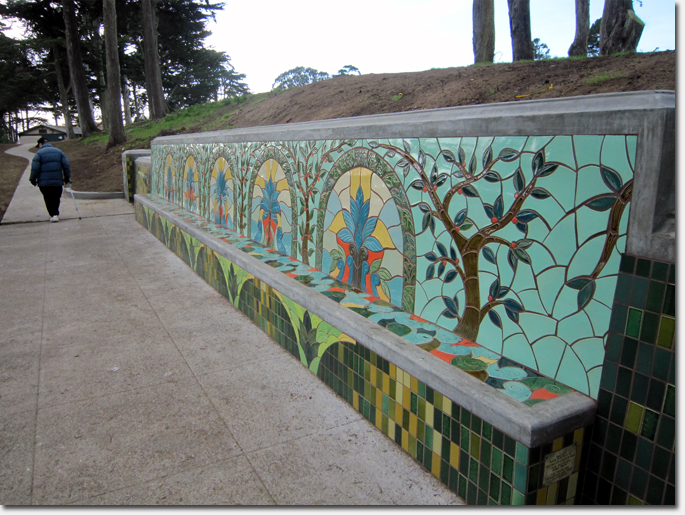 The top of the Lincoln Park stairs at the end of California Street now has a beautiful new tiled bench area thanks to the efforts of the Friends of Lincoln Park.
This is the first phase in a 2 year restoration project for the steps, which included re-pouring the wall bench and tiling it. The tiles for the Lincoln steps are inspired by historic photographs of Sutro Baths and buildings of the 1890 World's Fair in San Francisco, and from the artistic vision of Aileen Barr.
Barr is a renowned tile artist who has worked on many public projects in San Francisco, including the award-winning 16th Avenue Stairs in Golden Gate Heights and tiled benches at Alta Plaza playground.
The restoration is spearheaded by lifetime Richmond District resident and Friends of Lincoln Park member Anna Yartroussis, whose goal is to raise $300,000 for the project. They were awarded a $51,000 Community Challenge Grant award from the city last year and received a $10,000 donation from adjacent Katherine Delmar Burke School where Yartroussis' daugters are enrolled.
They are also receiving assistance from the San Francisco Parks Trust and the SF Recreation and Parks Department. The project is also receiving private donations from residents (make a donation).
On Friday November 12 at 4pm, there will be an official ribbon cutting celebration for the completion of this first phase. Congratulations to the Friends of Lincoln Park on completing the upper area – it looks great!
Sarah B.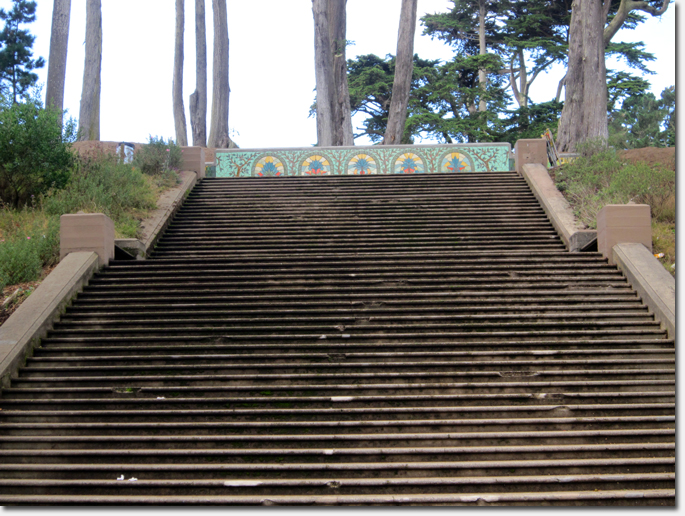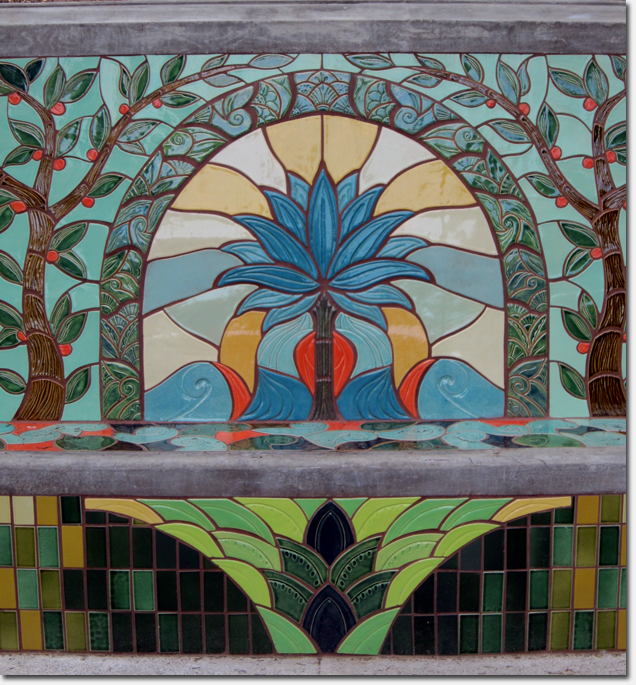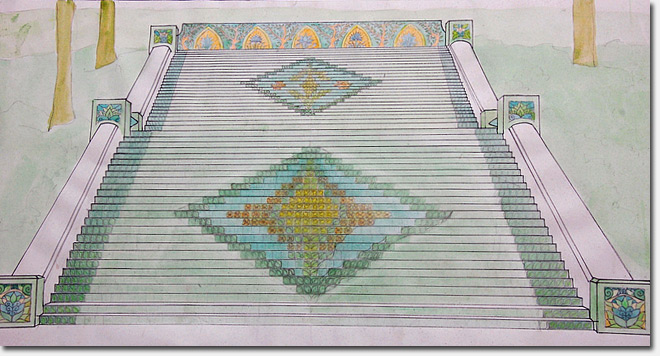 An artist's rendering of the restored Lincoln Steps.