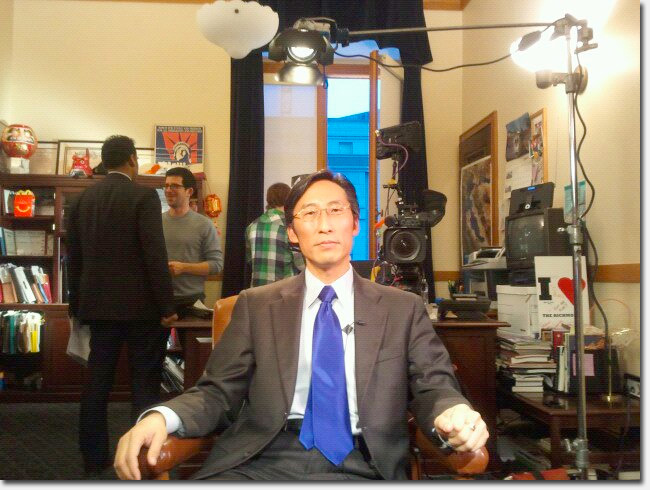 Photo courtesy of SFWeekly

I don't write too much on the blog about our Richmond District Supervisor Eric Mar, mainly because a lot of the work he gets coverage for doesn't really have anything to do with the neighborhood. Just sayin'.
His latest attention-gathering campaign has been around banning happy meal toys at fast food restaurants in the city. Last month, the Board of Supervisors passed Mar's ordinance that will require meals to meet nutritional guidelines if restaurants wish to include a toy with the food purchase.
You see, these toys draw in the kids who revel in and get obese off the greasy, fattening food. "Mommy, I MUST HAVE A HAPPY MEAL!" We've all heard those cries.
Well, the ban has sparked a bit of national media attention. "San Francisco is banning fun! No more happy meals!". Enter the Daily Show, which has had a good ol' time making fun of the ban here and here.
"So let me get this straight," [The Daily Show's Lewis] Black said. "The town that gives away clean syringes to heroin addicts won't let your kid have a Buzz Lightyear with his Happy Meal because it sends the wrong message?"
Today The Snitch reports that Supervisor Mar will actually appear on the Daily Show in the near future. According to his own Facebook page, Mar says Aasif Mandvi and the Daily Show crew took over his office to interview him this week. Gulp.
No word on when it will air or how embarrassing the segment will be for our Supe or the city of San Francisco. You might just want to set your Tivo to pick up the Daily Show next week. I have a feeling this is one we'll want to see.
Sarah B.