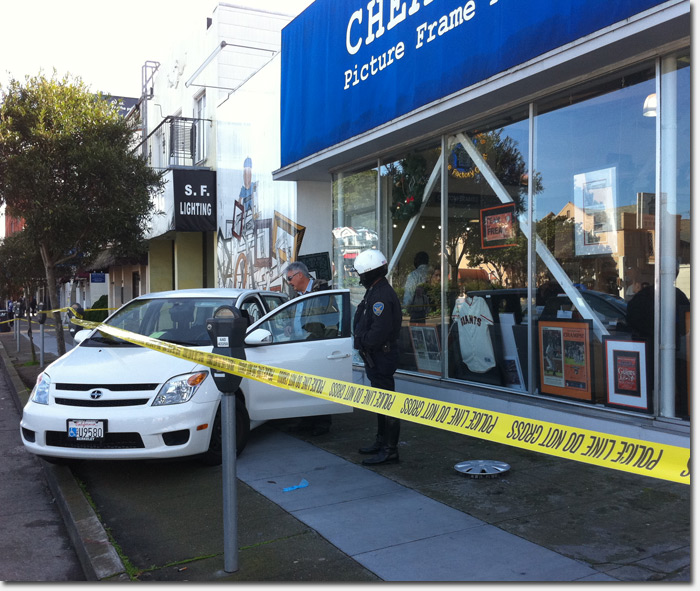 SFAppeal reports that this morning, a man was seriously injured outside Cheap Pete's Framing shop at 4249 Geary Street at 7th Avenue.
At around 10:15am, a 77-year old woman was trying to parallel park her Toyota Scion. She accidentally hit the gas instead of the brake, causing the car to jump the curb, hit the man, and pin him against the wall of the building.
The man, said to be in his late 40's or early 50's, remains in intensive care at SF General Hospital. The woman was not cited for the accident, according to police spokesman Officer Eric Chiang.
Thanks to RichmondSFBlog reader Dave for sending us photos from the scene.
Sarah B