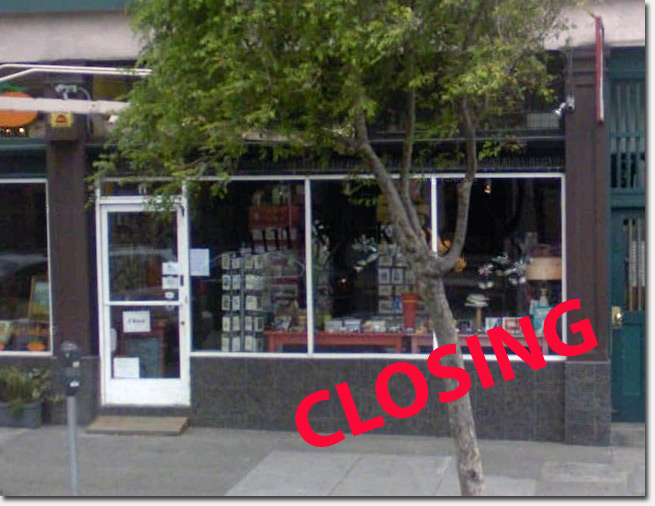 Thanks to all the readers that have written in about Thidwick Books at 11 Clement Street and their imminent closure.
Word from the owner, Lea, is that they are being sued for American Disability Act (ADA) violations. Apparently the store is too small to comply with ADA requirements and there is a step up into the front door.
The store is being sued by a lawyer (the same one that caused the shutdown of Geary's Big Heart Video Cafe?) for thousands of dollars. So the bookstore will be closing its doors this Friday, on Christmas Eve. Stop by to say goodbye and pick up and last minute gifts this week.
Lea will be putting her inventory in storage while she looks for a new home for Thidwick's. Let's hope she keeps her charming, well-loved store here in the neighborhood.
Sarah B.