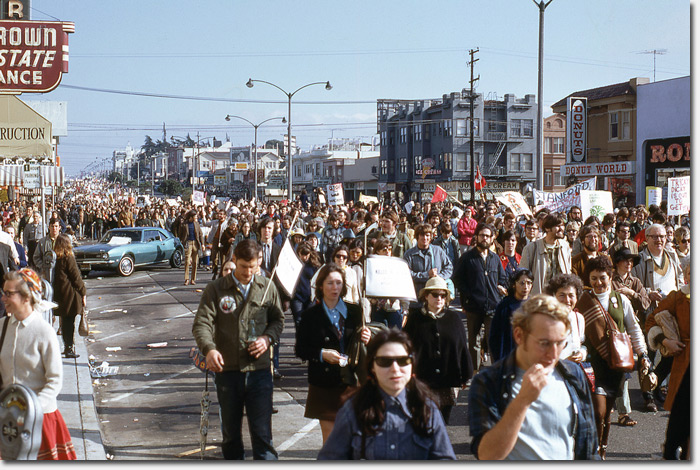 In this month's issue of The Richmond Review newspaper, the above photo was featured, which shows thousands of citizens marching in protest against the Vietnam War. They're moving down Geary Boulevard; that's the Donut World at 18th Avenue in the background.
The photos were taken by Saul D. Feldman, who participated in the protest and captured these photos.
According to the UC Berkeley Library of Social Activism, the rally took place on April 24, 1971. While 200,000 people held a rally on the Mall in Washington DC, around 156,000 simultaneously marched here in San Francisco. It was the largest such rally to date on the West Coast.
The procession began at the Civic Center and made its way up Geary Boulevard, finishing up at Speedway Meadow in Golden Gate Park. Live music was played and people flew frisbees and coffee can lids in the park, which you can see in one of the photos below.
The official rally poster includes a slightly reworked quotation of Lincoln, addressing the powers-that-be: "You can fool all of the people some of the time; you can even fool some of the people all of the time; …but you can't fool all of the people all the time."
Legacyamericana.com says the rally was noted for the prominent participation of veterans, who started their protest the night before in DC. "In an act of defiance that would become symbolic of the war and its damaging effects on the American psyche, on the eve of the demonstrations, hundreds of decorated Vietnam vets, inspired by Ron Kovic, threw away their medals on the barricaded steps of the Capitol building."
I was in my mother's stomach when this rally took place. Mom, were you and I somewhere in the crowd of marchers?
Special thanks to Saul D. Feldman for sharing his photos with us. There are some more in the set; click here to see them all (Flickr log-in required).
Sarah B.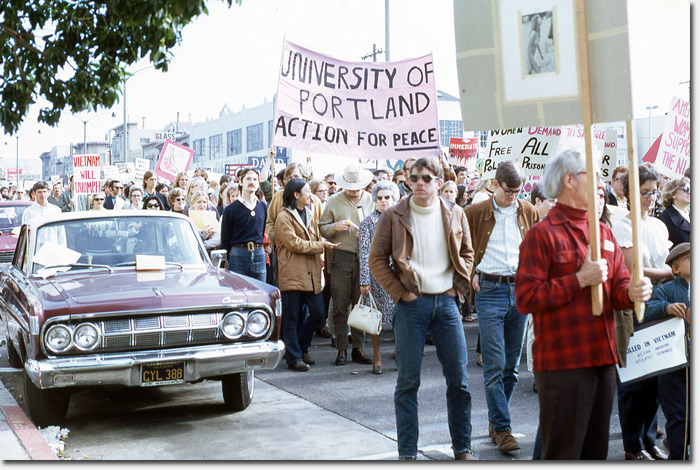 Near the intersection of Geary and 3rd Avenue. That building in the background is where
Kragen Auto Parts is currently. Photo by Saul D. Feldman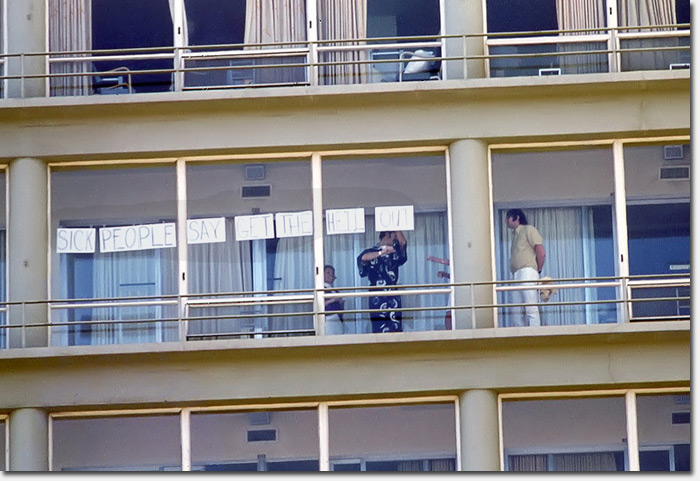 "Sick People Say Get the Hell Out". Not certain, but I believe these are patients in the window of the French Hospital, Geary & 6th Avenue. Photo by Saul D. Feldman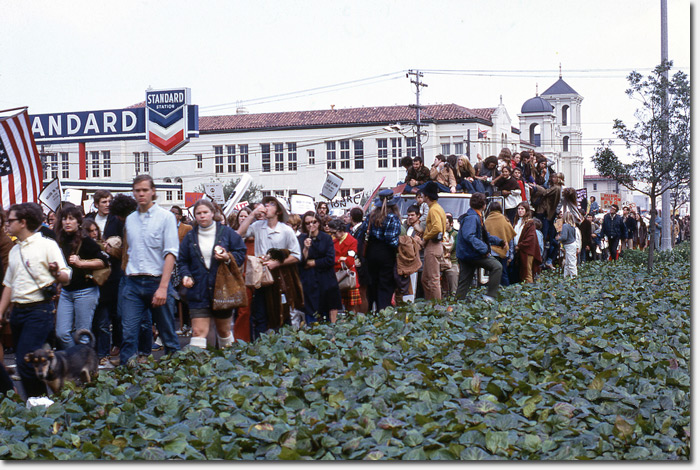 Protesters near 24th and Geary – St. Monica's church in the background. Photo by Saul D. Feldman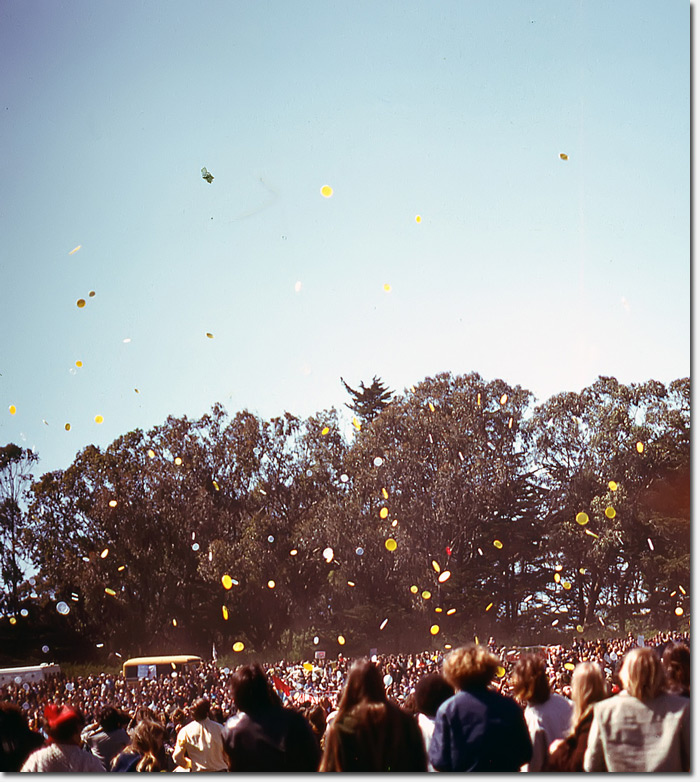 Frisbees and coffee can lids flew through the air at Speedway Meadow. Photo by Saul D. Feldman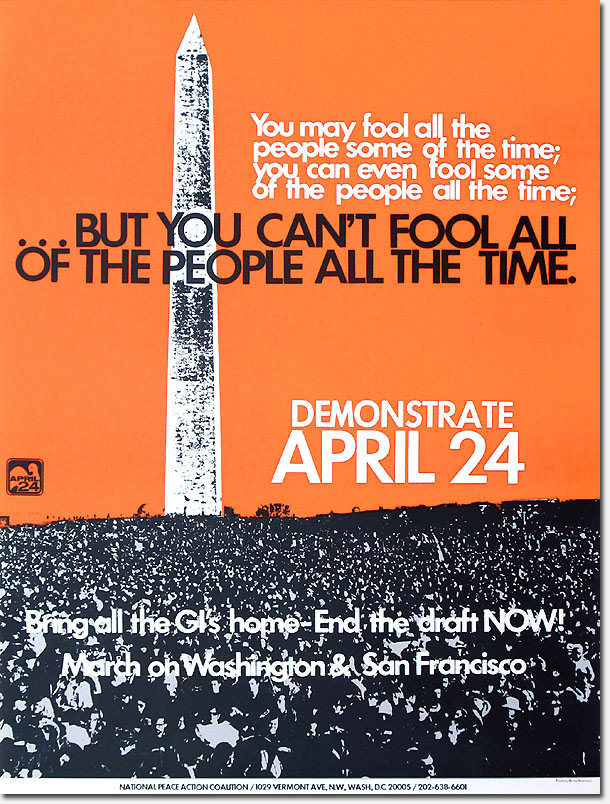 The rally poster for the march. Source: LegacyAmericana.com