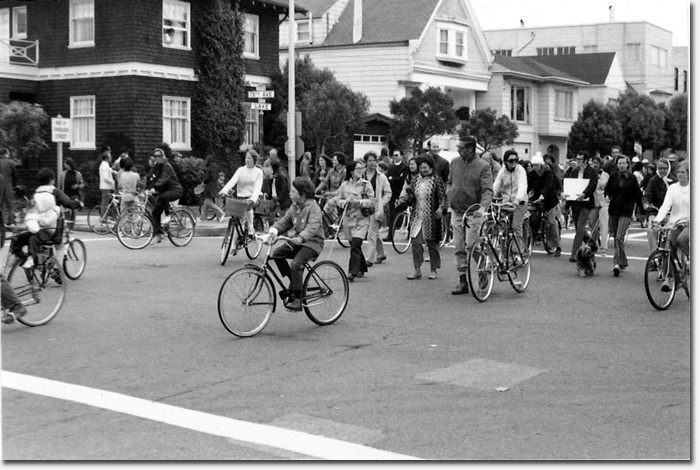 Neighbors celebrate the city's first bike lanes, installed on Lake Street
on May 23, 1971. Photo courtesy of Ann Diaz via sfbike
Streetsblog had a great article yesterday about the 40th anniversary of the first official bike lanes that were painted in San Francisco.
The first ones were installed right here in the neighborhood on Lake Street, from what looks like 3rd Avenue out to 25th Avenue (1971 SF bike route map).
The photos in the article were from the grand opening celebration, which took place on May 23, 1971. As Streetsblog points out, you don't see many bike helmets on riders:
Old photos of the celebration recently turned over to the San Francisco Bicycle Coalition show groups of happy bicyclists in their everyday attire. Men, women and children on foot and in strollers can be seen playing in the street, along with a marching band. As one bike advocate noted, "sousaphones outnumbered helmets." That's because bicycle helmets didn't exist. The weather forecast for that day was typical: fair skies except low clouds along the coast.
Read the full article & see more pics at Streetsblog San Francisco
Sarah B.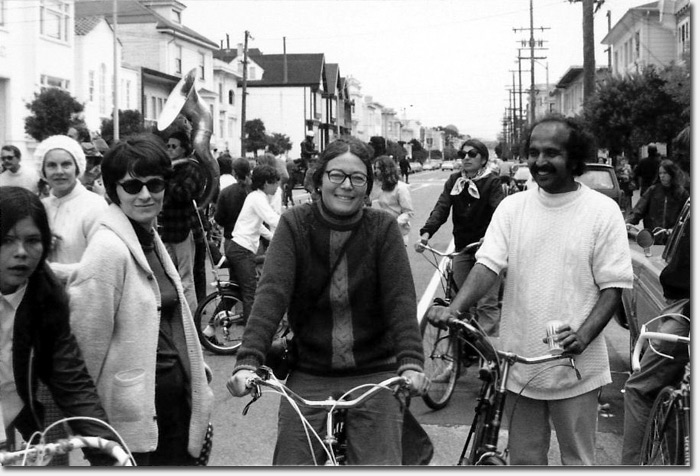 Photo by Ann Diaz, via sfbike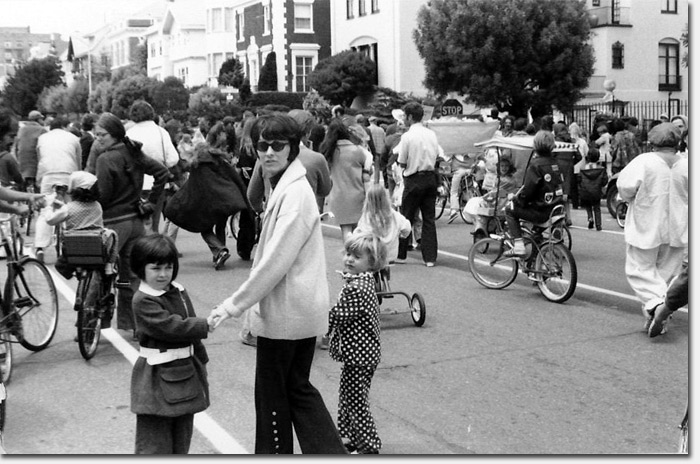 Photo by Ann Diaz, via sfbike