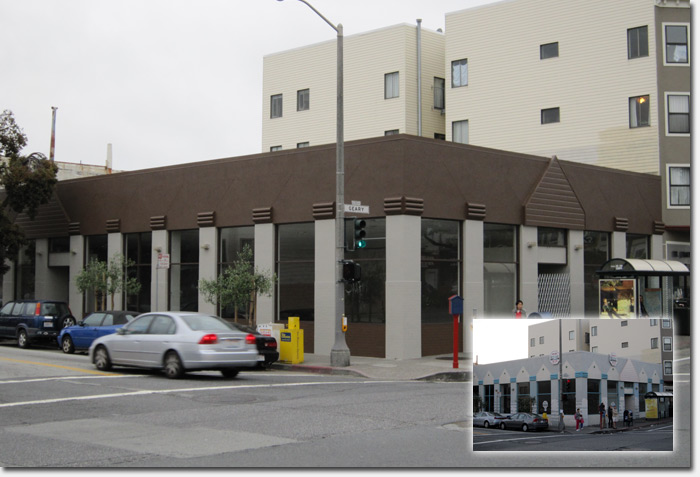 The future showroom of Avetex Furniture at 25th & Geary. Inset: Vacant after Kragen Auto Parts moved out.
Avetex Furniture has been in business for 10 years, offering contemporary furnishings online and at their showroom at 6114 Geary Boulevard.
Business must be good because the company plans to open a new, larger showroom just across the street at the corner of 25th Avenue and Geary. The building used to be home to Kragen Auto Parts, but has been sitting vacant for at least a year, sometimes the target of practical jokes.
Manager Marina Shnayder tells us it's been a challenge getting the new showroom ready. "The interior needed a lot of work," she said. The exterior facade has also been painted with a fresh coat of brown paint.
Avetex anticipates opening their doors on July 1. The 6114 Geary location will still remain open.
I'm thrilled to hear that one of our larger retail spaces on Geary will be occupied again. Special thanks to cub reporter David H. for getting the scoop from Avetex, and to RichmondSFBlog reader Steve for the tip.
Sarah B.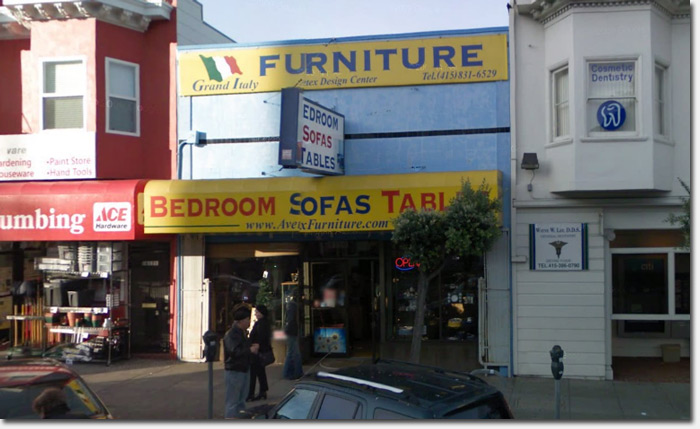 The existing Avetex Furniture store at 6114 Geary