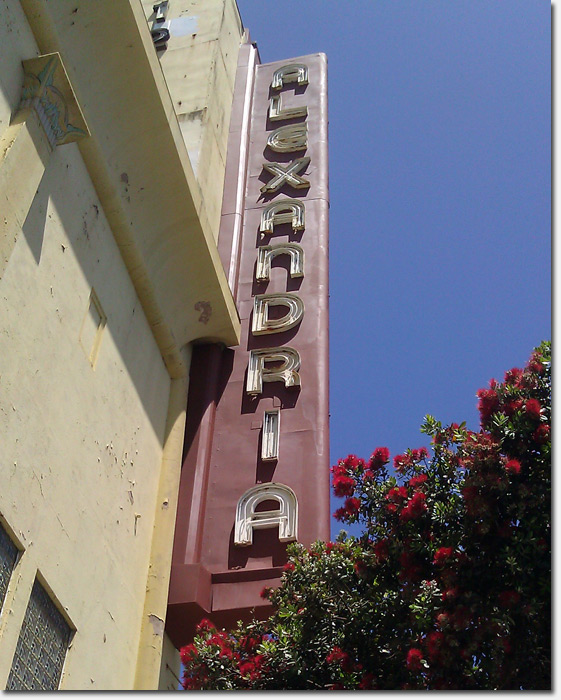 Cub reporter David H. strolled by the Alexandria Theater today and noticed that the scaffolding had finally been removed. Repairs had been underway after high winds in April knocked portions of the sign loose, requiring the SFFD to make some emergency repairs.
Nearby Yuflux Engineering, who has been project managing the job, confirmed that the temporary repairs have been completed. Sheet metal panels that fell during the storm or that were missing altogether have been replaced. In addition, all of the sign's bolts that were missing or rusted have been checked and if needed, replaced.
In addition to the much-needed repairs, the Alexandria sign also received a much needed, fresh coat of paint.
Due to the historic nature of the sign, further repairs will be required, with plans and specifications requiring reviewed by the Planning Department.
Plans are still underway to re-develop the Alexandria Theater property. The project includes converting the main building into commercial space that would feature a small, 221 seat theater, and adding residential units on the back parking lot.
In late May, the project received a final mitigated negative declaration (PDF, 10MB) from the Planning Department, meaning the project would not have a significant effect on the environment. Now it's up the Planning Department to schedule their hearing with the developers for final review and approval.
Sarah B.