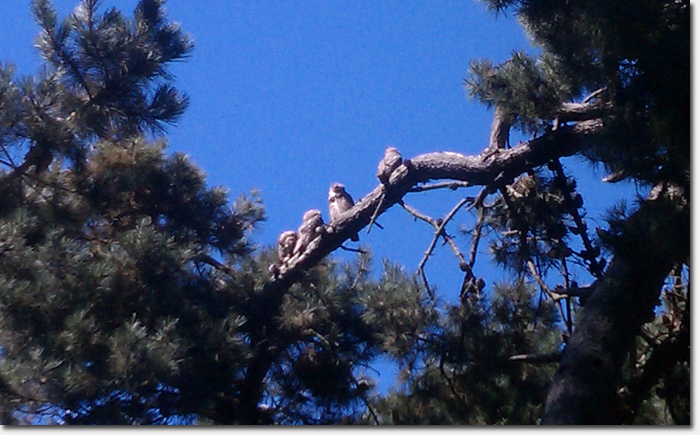 Bird watchers are having a field day out at Stow Lake in Golden Gate Park, where they've been keeping a close watch on a group of baby owls. A friend snapped the pic above of them hanging out at Strawberry Hill on Wednesday, enjoying the warm sunshine. She nearly missed them because they camouflage so well with the trees. "I only noticed them because another woman had her telephoto lens trained on the tree branch."
Back in early April, the baby owls were still spending their time in the nest, located up high in a pine tree near the top of Strawberry Hill. Young owls will leave the nest after four to five weeks and will fly well by about nine weeks.
The owls are now about 4 months old; experts estimate the first of the four was born in early March. It's a good sign that all four are still being spotted. Golden Gate Audubon Society member Dan Murphy told The Examiner that "all of the babies are unlikely to survive. Many die in their first year, sometimes being pushed out of the nest by their larger siblings or mother if food is scarce."
Given the number of gophers, mice, etc. that I've seen in Golden Gate Park, I think there's a good chance all four owls will grow up big and strong.
Sarah B.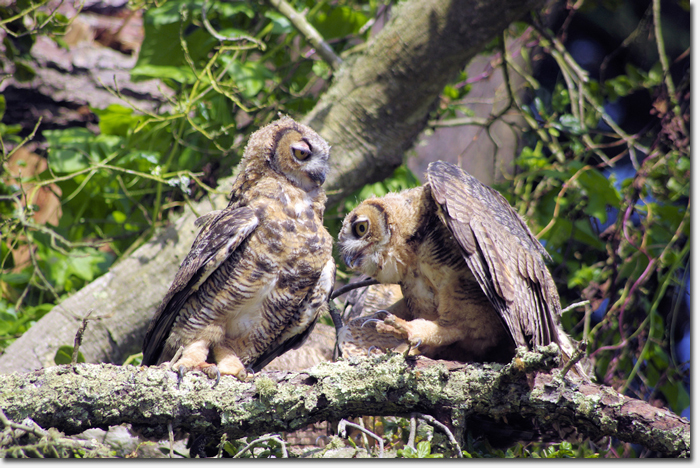 A shot of the owls from June 2011. Photo by dnabybday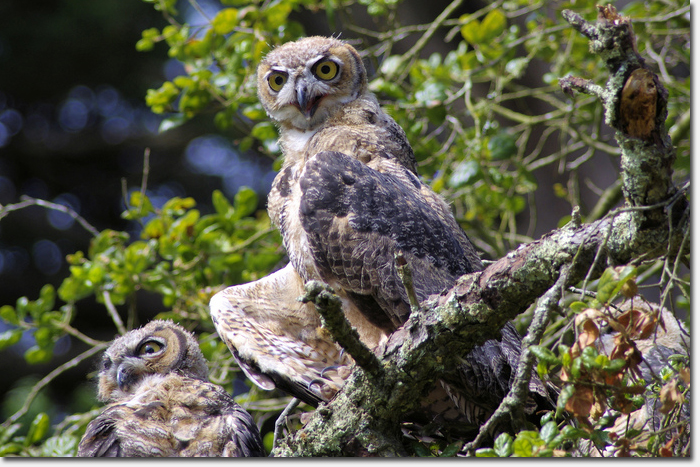 A shot of the owls from June 2011. Photo by dnabybday