As we wrote about earlier this week, the dog fight between PETCO and our neighborhood pet stores and Richmond District Supervisor Eric Mar came to a head at City Hall. On Monday, the Land Use Committee, on which Mar sits, approved the proposal to ban formula pet retailers from Geary between 14th and 28th Avenues.
As a result, it went to the Board of Supervisors on Tuesday where they voted 8-3 in approval of the legislation. The Examiner reported: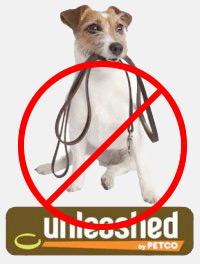 Supervisor Eric Mar, who introduced the legislation, said the ban protects smaller, independently owned pet shops in the area. Supervisor Scott Wiener opposed the legislation along with Supervisors Sean Elsbernd and Carmen Chu. Wiener said it was a mistake to change the rules and instead Mar should let the application run its course using the existing voter-approved process.
Today, the issue comes before the Planning Commission, who like the Land Use Committee and Board of Supervisors, is recommending that PETCO's conditional use permit be denied. Read their full recommendation document here which includes these reasons for disapproving the PETCO permit:
The proposed new use will not provide a development that is necessary or desirable with the surrounding neighborhood. There are a number of pet stores and services within the area, including two smaller locally-owned pet supply stores in the immediate vicinity and several others within two miles of the subject site, making the proposed use unnecessary.
The subject area has a large concentration of formula retail establishments, and adding another formula retail store will only increasing this concentration.
The neighborhood is well served by smaller locally owned pet stores and a larger destination formula retail pet supply store (Pet Food Express, on California Street near Presidio Avenue).
The proposed formula retail establishment could have a negative impact on existing neighborhood character by displacing smaller local stores that provide similar products and services.
So, it looks like 5411 Geary will remain vacant for the time being, or at least until another potential tenant is found or if PETCO tries to appeal the decision.
Do you agree or disagree with the city's action? Answer the poll above and leave a us a comment with your thoughts.
Sarah B.