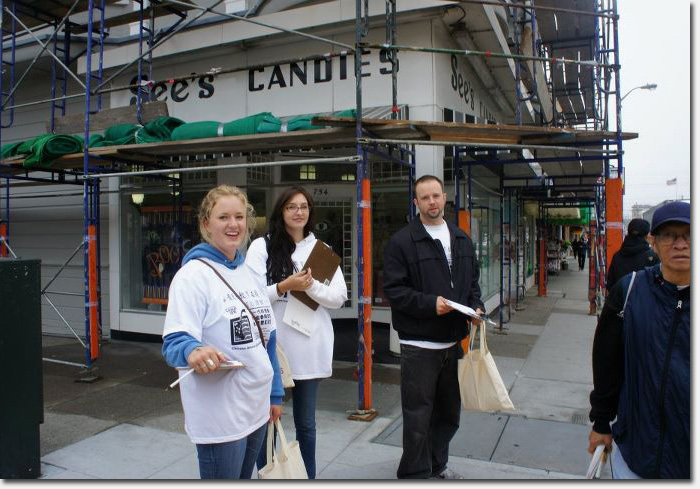 Volunteers help register voters on outside the See's Candy on Clement & 9th Avenue
On Saturday and Sunday, nearly 100 volunteers spent time helping local residents get registered for the upcoming November 8 election.
The voter registration drive was organized and led by Executive Director of the Chinese American Voters Education Committee, David Lee. Lee teaches political science at San Francisco State and also serves on the San Francisco Recreation & Parks Commission.
Volunteers met at the Committee's Richmond District headquarters at the State Farm Insurance office at 4442 Geary. Participants were provided with voter registration forms and trained on how to approach people on the street. They were then dispatched into the Richmond district with the goal of registering residents to vote.
Roughly 50 volunteers participated on Saturday, registering voters in the busy Clement Street shopping district. Another 35 volunteers came out on Sunday.
Lee says "our mission is to help the Richmond vote and to train young people to apply themselves towards improving their neighborhood. We are nonpartisan so our goal is strictly to increase voter turnout without steering voters to any particular candidate, party or issue."
The Chinese American Voters Education Committee will be out every weekend until the election, helping register new voters.
Are you registered to vote for the upcoming election? If not, click here for all the details.
Sarah B.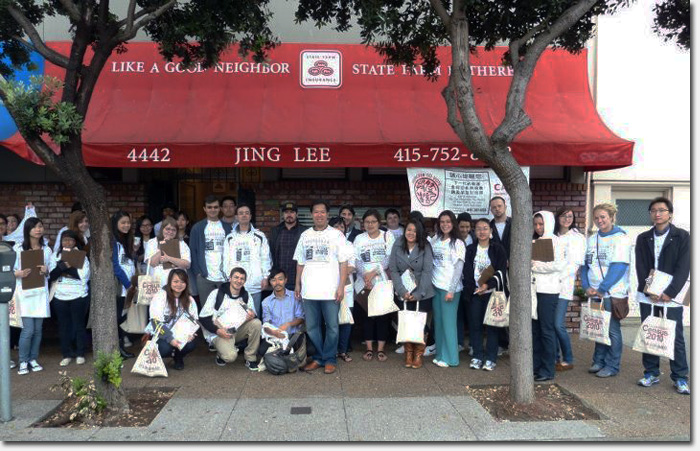 The group of volunteers outside the Chinese American Voters Education Committee office on Saturday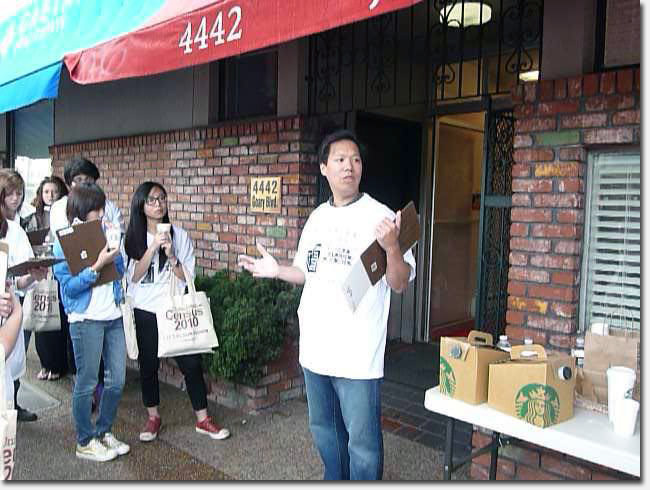 David Lee, Executive Director of the Chinese American Voters Education Committee, speaks to the volunteers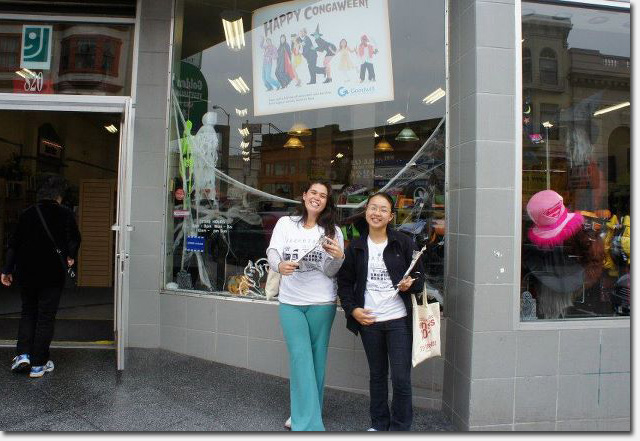 Volunteers outside the Goodwill store on Clement Street