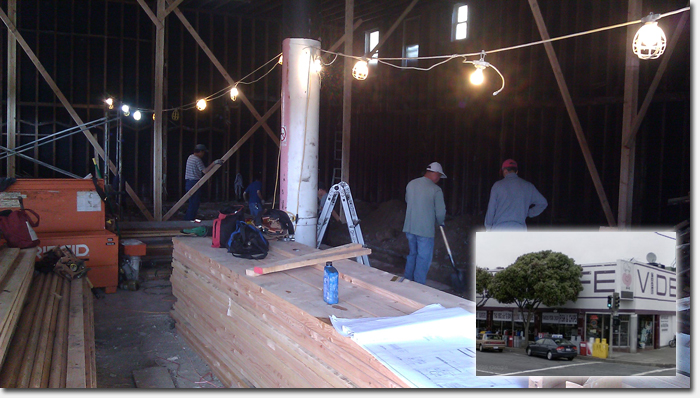 Several readers have written in to ask what's happening on the corner of 21st Avenue and Geary, former home to the Video Cafe which closed a year ago after 25 years in business.
Over the summer there was a brief flurry of demolition, and recently, crews have returned to commence work.
Cub reporter David stopped in last week and took the photo above. Contractors are gutting the interior to build a Chinese restaurant, according to the plans.
One permit quotes $150,000 for an interior remodel that includes new kitchen equipment, a bathroom remodel, adjustments to the entryway, a new second exit in the dining area, and a rebuilt mezzanine and stairway.
The extent of the renovations is not surprising since it was the need for ADA upgrades to the restrooms and entry way that closed down the previous cafe. The owners were unable to afford the renovations.
No word yet on what the new restaurant will be called or when it will open. As we learn more, we'll keep you posted!
Sarah B.