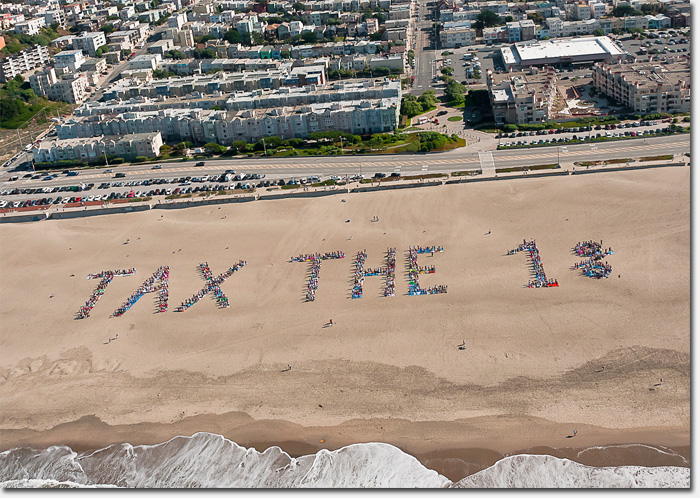 On Saturday, hundreds laid down in the sand at Ocean Beach to spell out "TAX THE 1%" to support the current wave of "We are the 99%" protests taking place across the country.
The event was organized by Bay Area taxi driver Brad Newsham. "I work hard every day," said Newsham. "It isn't right that I pay higher taxes than billionaires like Warren Buffet. And actually, Mr. Buffet agrees with me on this."
Newsham hired a helicopter and photographer to fly overhead and take pictures. He also organized the "Slash Oil" protest at Ocean Beach in June of last year.
RichmondSFBlog reader Jean B. was on the scene, where she spotted Richmond District Supervisor Eric Mar and Supervisor (and mayoral candidate) John Avalos.
Sarah B.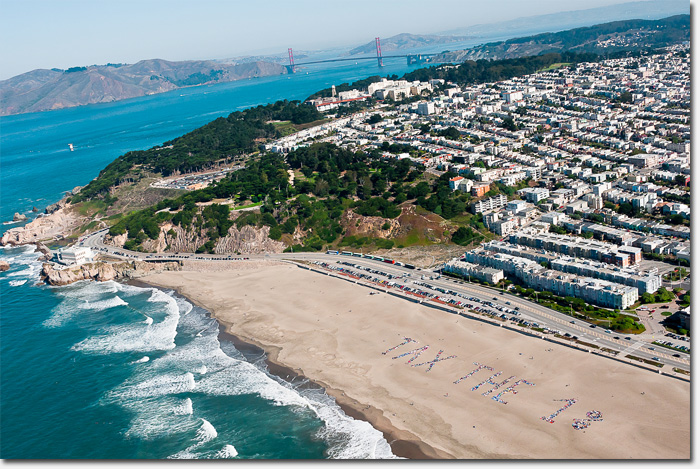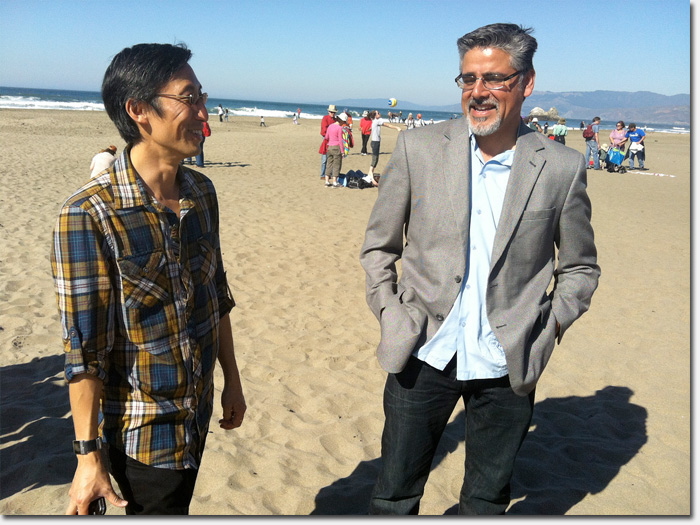 Supervisors Eric Mar (L) and John Avalos | Photo by Steve Rhodes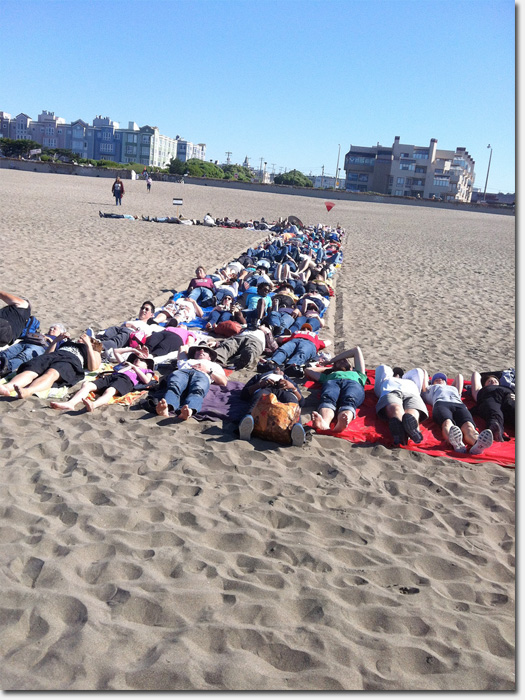 Photo by Steve Rhodes