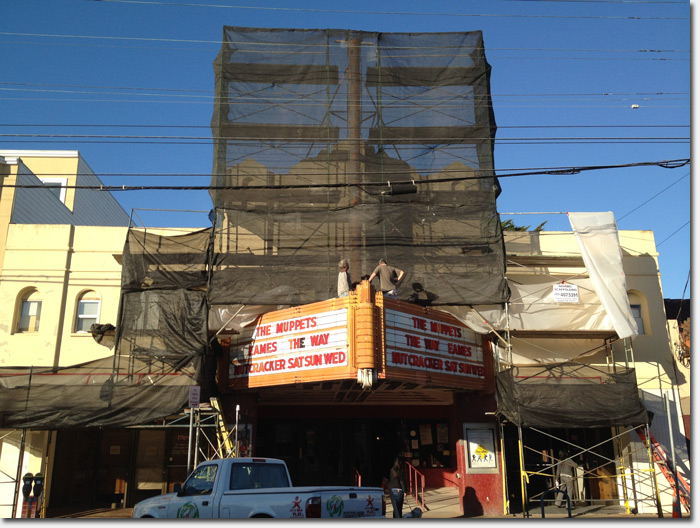 Ever since the Balboa Theater got a new lease on life – literally – with the help of the San Francisco Neighborhood Theater Foundation, lots of improvements are underway.
Director Gary Meyer tells us that new heaters were installed last week, so that means no more chilly shows at night. In keeping with tradition, the new heating system was installed by Atlas Heating, the same company that installed the theater's original units in 1926.
They also began work on restoring the facade which should be done in a few weeks.
Other planned improvements include an all-digital projection system, new wall coverings and new seats (which you can get your name put on if you so desire).
Last week, 170 people attended a fundraiser at the Balboa to help pay for improvements at both the Balboa and the Vogue Theater on Sacramento, both of which are managed by the SFNTF.
Sarah B.