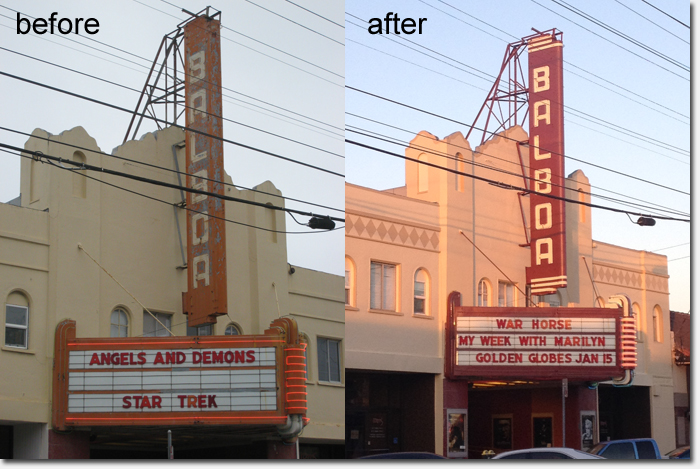 The Balboa Theater is looking spiffier these days after the marquee received some much-needed tlc.
It's the first in a long list of planned improvements at the theater that are being completed with the help of the San Francisco Neighborhood Theater Foundation, who took over the theater's lease to prevent it from closing altogether.
Other planned improvements include an all-digital projection system, new wall coverings and new seats (which you can get your name put on if you so desire).
Looking good, Balboa! Just in time for awards season.
Sarah B.