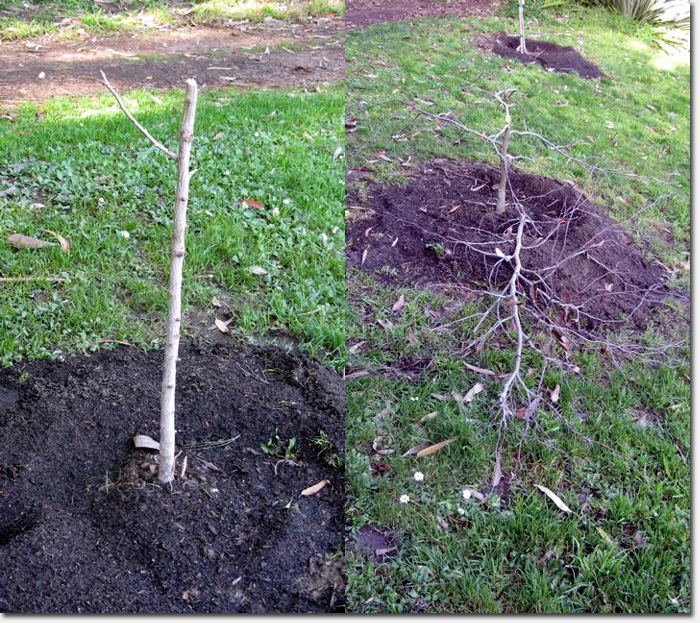 The vandalized trees on the 500 block of Funston. Photo by Kay Voyvodich
In the past week, two incidents of tree vandalism were discovered by residents that live along the 400 and 500 blocks of Funston Avenue, just on the other side of the greenbelt along Park Presidio Boulevard.
Recently, the city planted three new trees on the 500 Funston block near Anza Street. Less than three days later, the trees were torn in half and left broken on the grass.
"Just disgusting. Makes me sick," wrote one member of the Yahoo! Group BoulevardNeighbors, made up of residents that live along the greenbelt. Many of them volunteer their time to care for the greenbelt that sits across from their homes on Funston and 14th Avenue.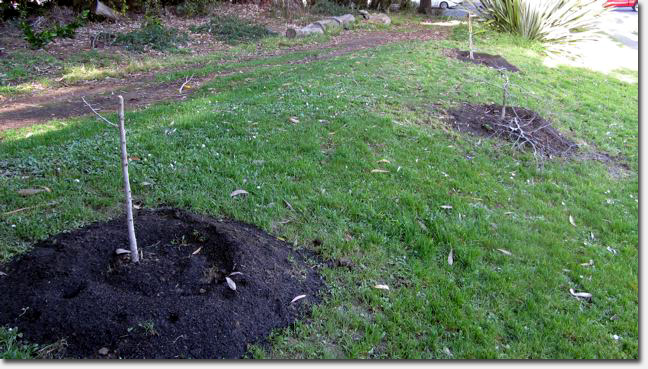 Photo by Kay Voyvodich
Just a week earlier, another resident noticed tree branches on the 400 block of Funston had been snapped and torn off. "It was disheartening to see," wrote group member Jeffrey. "Do we have a deranged tree killer on the loose?"
Tree vandalism is nothing new to the Richmond District. In the summer of 2010, a total of 44 trees and some rose bushes were destroyed in Golden Gate Park. Among them were 17 elm trees that were sawed in half in the dark of night in the Music Concourse. They were later replaced at a cost of $30,000 thanks to a donation from Chase Freedom.
During the summer spree, the Rec & Park Department even offered a $2,000 reward for information leading to the arrest and conviction of the tree vandal, but nothing ever came of it. At one point, police were staking out potential targets 24 hours a day with undercover and uniformed cops patrolling more than 40 hot spots in the park.
Towards the end of the spree, there were even some bushes destroyed along the Park Presidio greenbelt near Fulton.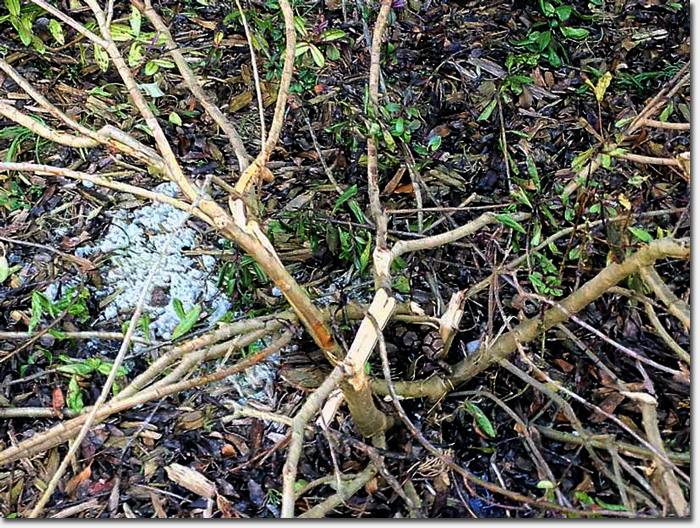 Tree branches were snapped off on the 400 block of Funston. Photo by Jeffrey Gray
Who is responsible for these latest acts of vandalism? No residents have witnessed the vandals at work, but some think it may be coming from the illegal campers that reside in the greenbelt.
"There are frequently campers on that block. They can only be seen from the Presidio side," one BoulevardNeighbors group member wrote.
Illegal encampments are a frequent topic of discussion on the group's message boards. In November, a longtime encampment was finally removed after one neighbor complained to a passing motorcycle officer.
"I told him how frustrating it was to have to call all the time and that now there were two encampments. He got some fellow officers and they cleaned out two very large encampments and stayed and waited for Public Works to show up to get stuff," wrote the neighbor.
Members of the group frequently exchange reports of encampments. Police encourage them to call the SFPD dispatch line at 553-0123 whenever they see a new one developing.
Despite the clearing, the camper returned quickly and police had to be called again. "This particular camper is breaking branches off of small bushes and really setting up house," wrote the group member.
Whether this latest act of vandalism is due to the homeless living close by, or some other anti-tree activist remains to be seen. Let's just hope it subsides so we don't have to look to donations to help replace our ruined trees.
Sarah B.