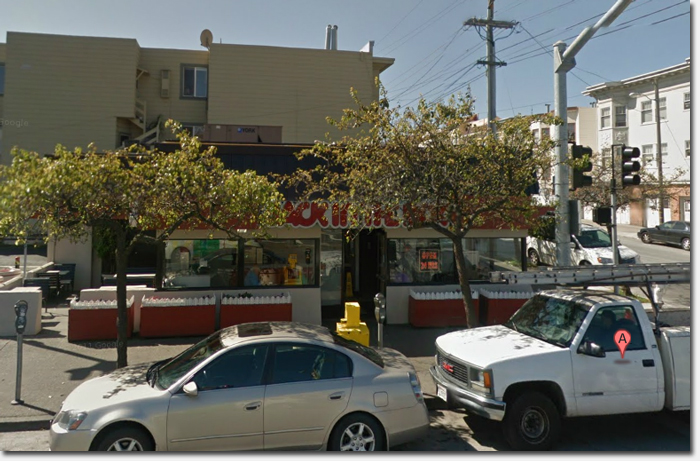 Last night, the Entertainment Commission met to review the request for an after-hours permit for the Jack in the Box restaurant on Geary at 11th Avenue. The restaurant had been forced to close from 2am until 6am after it was discovered last December that they did not have the proper permit.
At the meeting, the Entertainment Commission voted to grant the after-hours permit to Jack in the Box, but with conditions. The restaurant must close between the hours of 4am until 6am. However they can stay open from 2am until 4am – key hours for the restaurant as patrons empty out of nearby bars and head to Jack in the Box for late night dining.
Leading up to the decision, residents were circulating a petition urging the city to not allow Jack in the Box to stay open from 2am until 4am. At last night's meeting, Supervisor Eric Mar supported this same strategy. Two nearby bar owners also supported the restaurant being closed after-hours.
But despite the petition's 1,500 signatures, and recommendations from Supervisor Mar and business owners, it was not enough to sway the Entertainment Commission. They voted to allow the restaurant to stay open exactly during the hours that the opposition pushed for it to be closed.
At a community meeting last Friday, SFPD also expressed support for the restaurant to remain open 24 hours, despite police calls from the business being down since they reduced their hours in early December.
At last night's meeting, one Commissioner cited the need for drunk people to have a place to sober up as a good reason to allow the restaurant to operate after-hours.
"It's very important that we have food [available late at night]; it helps people not be as drunk," said Commissioner Audrey Joseph. [SF Examiner]
It may also be a little cleaner around Jack in the Box too. The Entertainment Commission said that staff are required to clean up any litter within 50 feet of the restaurant.
It looks like Jack's neon "OPEN 24 HOURS" sign in the window will have to stay dark. But after hours diners will have a place to get burgers, fries and real ice cream shakes between 2am and 4am in the Richmond District.
Sarah B.