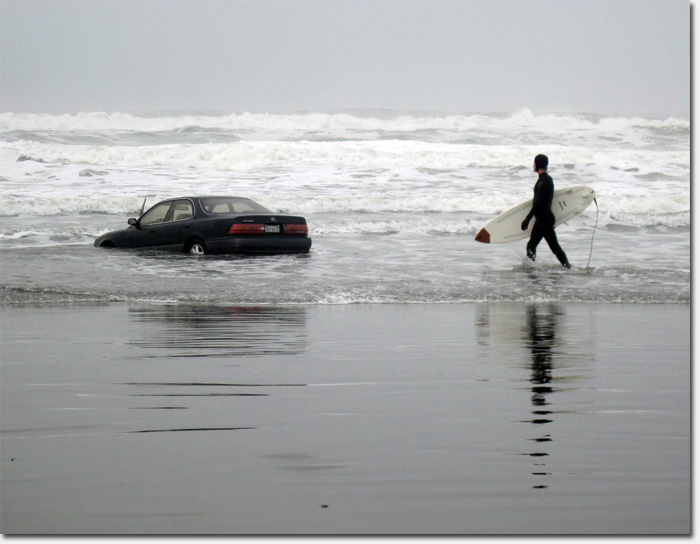 Photo by Ocean Beach Bulletin via Facebook
Visitors to Ocean Beach this morning saw an unusual sight – a Lexus Sedan with its nose in the surf.
Around 6am this morning, a woman drove her Lexus Sedan into the water, resulting in a dramatic rescue by the SFFD who responded around 6:24am. The vehicle was in the water across from the Beach Chalet restaurant.
KRON TV is reporting that the woman drove the car down a set of stairs at the beach but officials have not confirmed her route to the surf.
SFAppeal reports that the driver was taken to a hospital, and that SFFD are treating the incident as a suicide attempt.
The fire department is waiting for the tide to go down before attempting to remove the vehicle.
Sarah B.