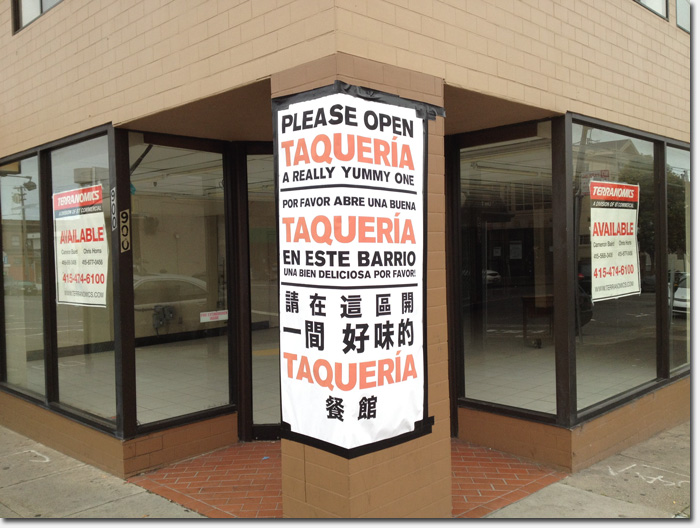 Some taco-starved citizen posted this multilingual billboard outside the vacant storefront on the corner of Clement and 10th Avenue. It used to be a 7-11 but it closed in 2009. It's been empty ever since.
While Clement Street is lined with foods from all over the world – Burmese, Turkish, Chinese, German – you won't find a taqueria until you come upon Gordo's at 24th Avenue.
And take note restauranteurs – the poster doesn't want just ANY taqueria, is has to be a "really YUMMY one." 😉
Sarah B.