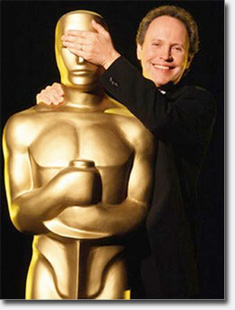 This Sunday night, the Balboa Theater is rolling out their own red carpet for a special viewing event. Join other movie enthusiasts to watch the live broadcast of the Academy Awards on the Balboa's big screen.
In addition to screening the live broadcast, the Balboa is also hosting a Red Carpet event beginning at 3:30pm, inviting guests to dress "up or down as your favorite nominated movie (literal translation and bad puns allowed), or as a movie star".
There will be prizes for the most creative costumes including movie passes, DVDs, posters, t-shirts, and much more. And whoever guess the most correct Oscar winners goes home with a VIP Season pass to the Balboa Theater.
Reed Kirk Rahlmann is back this year as the master of ceremonies at the event (Billy Crystal will be hosting the real deal). The Balboa will also be selling beer and wine for those who want to imbibe during the show.
The Oscars air at 5pm, the red carpet event begins at 3:30pm. Tickets are $10 and can be purchased in advance or the night of the show.
Sarah B.