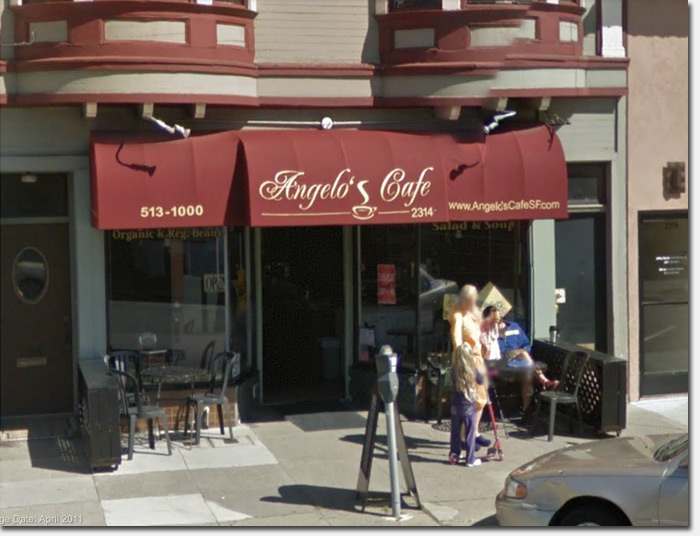 RichmondSFBlog reader Todd sent us a note today about Angelo's Cafe, located at 2314 Clement between 24th and 25th Avenue.
"My wife and I had breakfast there most sundays, and we went by yesterday and it was closed up. I peeked in thru the blinds and it was nearly empty," Todd wrote.
Looks like the eatery has closed its doors – their website is gone and their phone number is disconnected. Their Twitter account is very outdated.
I never got a chance to eat there, but the cafe – including Ana who worked there – seemed well-liked with a 4 out of 5 star review on Yelp, and mentions of praise for their breakfast sandwiches. Judging from their twitter feed, sounds like they hosted live music every now and then as well.
Were you an Angelo's customer or neighbor? Leave a comment to let us know how you feel about them closing down.
Sarah B.