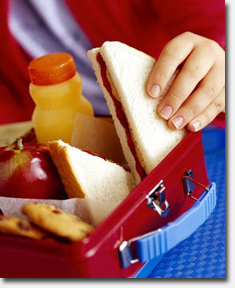 Once again this summer, the San Francisco Department of Children, Youth and Their Families is providing free lunches for kids and teens at 85 locations throughout the city.
Every Monday through Friday from June 4 through August 10, 2012, everyone age 18 and younger can enjoy a healthy, delicious lunch for free.
There are two sites offering free lunch here in the Richmond District:
Richmond Village Beacon (George Washington High School) | 600 32nd Avenue
Lunches beginning June 4, served Monday through Friday from 11:30am until 12:30pm.
Agape Community Center
378 18th Avenue
Snacks only beginning June 13. Monday through Friday from 4:30 – 4:50pm
To see the full list of free snack and lunch locations in San Francisco, visit the program website.
For more information on the Summer Food Program, call 311, or contact Jessie Mandle at jmandle@dcyf.org or 554-8958.
Sarah B.