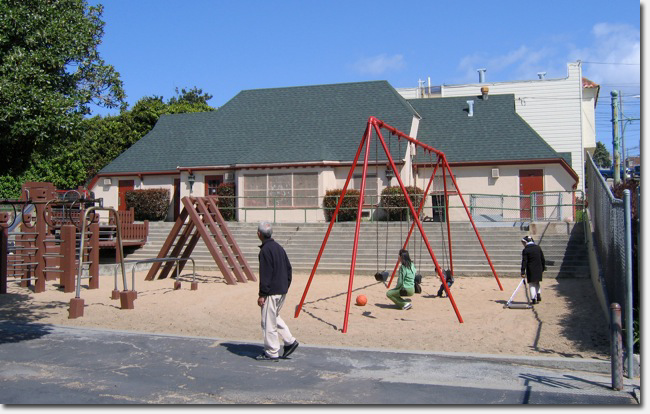 This Saturday, SF Rec & Park, SF Parks Alliance and residents will officially kick off the $4.5 million renovation of Cabrillo Playground.
On Saturday, the park will host a celebration for residents before it closes up for a year long overhaul. The renovation will include the renovation of the historic clubhouse – originally built in 1945 as a New Deal project – as well as a complete overhaul of the children's play area, creating separate play areas for pre-school and school age children.
Work will also be done to the picnic area and sport courts, paths will be repaved, new lighting will be added, accessibility improved and new landscaping installed.
In October 2011, the City Arts Commission approved Colette Crutcher to create the public art for Cabrillo Playground. Crutcher is the artist behind the tiled sculptures at the 24th & York Mini Park, as well as the tiled steps on 16th Avenue at Moraga.
Construction begins this month, with plans to re-open the playground in June 2013. View the project fact sheet
Saturday's celebration will include lots of fun for kids like face painting, a bouncy house, and a visit from a genuine SFFD fire truck.
To help raise funds for park programs, there will also be a cake sale, plus dahlias from Cabrillo Playground's Dahlia Garden will also be available for purchase. Donors can also purchase name tiles that will be installed during the remodel.
The Friends of Cabrillo Playground group have a goal of raising $15,000 to cover the cost of capital improvements not covered by the SF Rec & Park budget.
Stop by Cabrillo Playground (38th & Cabrillo) on Saturday between 10am and 3pm for the celebration. The actual groundbreaking ceremony with city officials will take place at 11am.
Sarah B.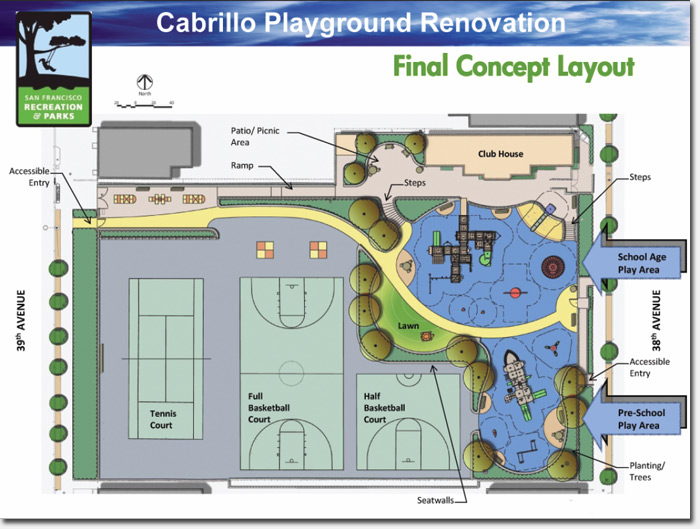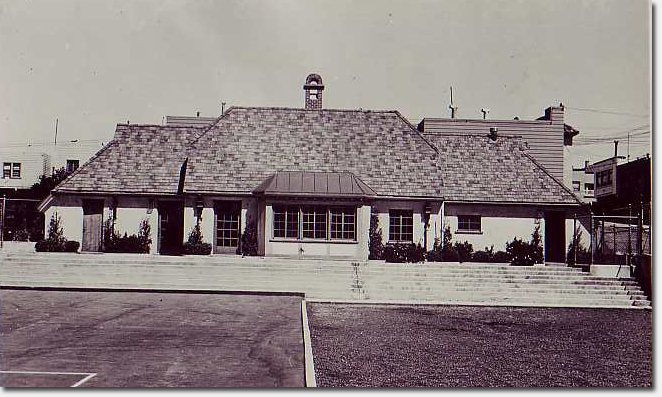 A vintage photo of the Cabrillo Playground Clubhouse, built in 1945. Courtesy of The Living New Deal