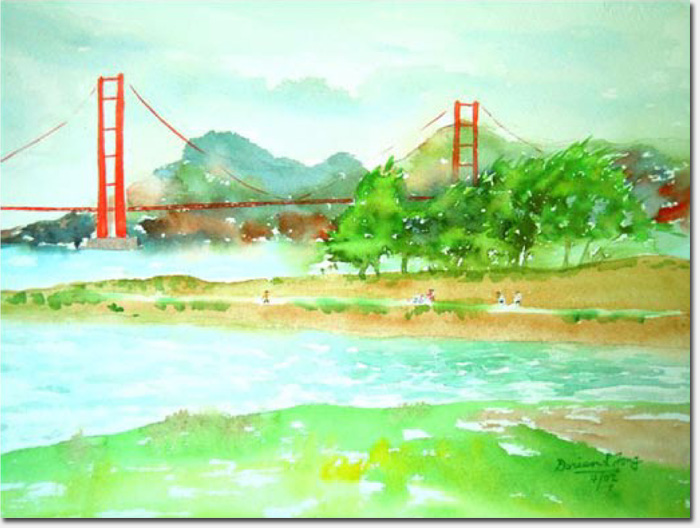 On Friday, the Richmond Senior Center will host an open studio to showcase artwork, ceramics, jewelry and beadwork of their participants.
The senior center, located on Geary near 26th Avenue, provides integrative programming to older, developmentally disabled adults.
Friday's open studio runs from 2pm to 8pm, and proceeds from the sale of items will benefit the center and the seniors they serve. Stop by for food, wine, entertainment (jazz stylings of Helen Thomas plus a tap dance performance by the Rhythm Tappers – see video below!) and art like the painting seen at the top of this post which was done by a senior center member.
The Richmond Senior Center is located at 6221 Geary Boulevard on the 3rd floor. Stop by their website or Facebook page to find out more about the center, its programs and participants.
Sarah B.