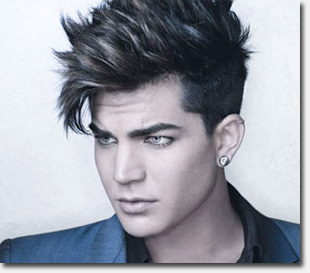 This Sunday is Alice 97.3's free Summerthing concert, taking place in Hellman Hollow (formerly Speedway Meadow – map) from 12noon until 4pm.
Headlining this year is well-known American Idol alum, Adam Lambert. He's joined by Scars On 45, Graffiti6, Boys Like Girls, and Vicci Martinez (The Voice, season 1).
Other activities at the Summerthing festival including "SmileThing" where you can stop in for a souvenir photo, "DoggieThing" which is full of treats and H20 for your furry companion, and "ArtThing" where you can "paint, glitter, or color in your very own Summerthing poster".
Free bike parking will be provided by the SF Bike Coalition. Chairs are allowed but be sure they're the low back kind that won't block your neighbor's view. More details in the Summerthing FAQ
Rock on!
Sarah B.