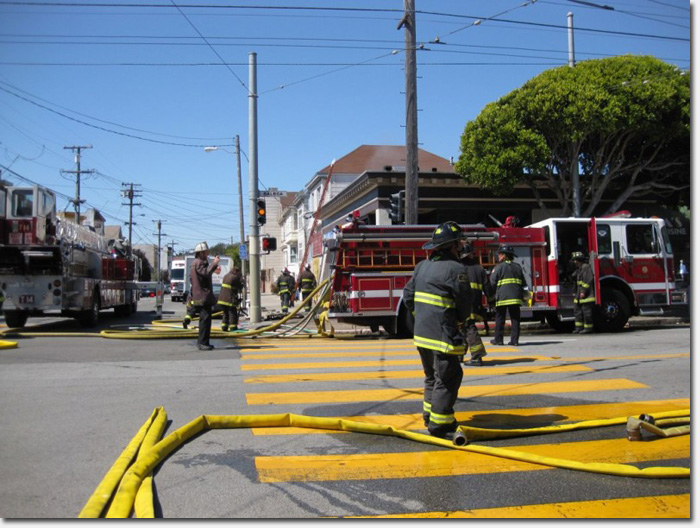 This afternoon a fire broke out at K Design, a print shop located on the corner of 6th Avenue and Balboa. According to SFAppeal, the owner of the store called in the fire at about 3:10 p.m. and SFFD crews contained it by about 3:25 p.m.
RichmondSFBlog reader Derek was walking home when he came upon the fire, which required firefighters to close off Balboa Street between 5th and 6th Avenues.
"The sign store is a total loss and the restaurant Melisa's next door had to have a hole cut in the roof to make sure the fire hadn't spread there. Otherwise it's salvageable. I talked with one of two guys who were working at Melisa's and he said they saw the smoke and got out. No one was injured there or at the sign store. I also asked paramedics on scene about injuries and they said no one was hurt," Derek said.
SFFD are still investigating the cause of the fire.
Despite the commotion, Derek says Cinderella Bakery, located just two doors down from the burning print shop, remained open for business.
"People were allowed to still shop and eat there as the firefighters did their thing!"
Thanks to Derek for sending in photos as well.
Sarah B.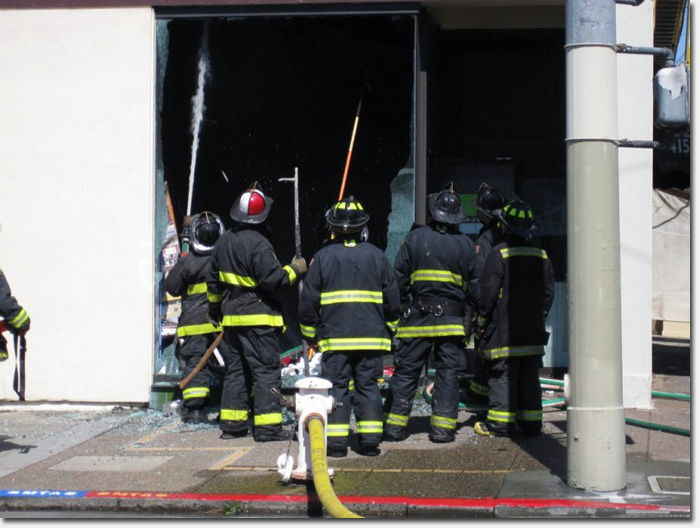 SFFD outside K Design, where the windows were shattered during the fire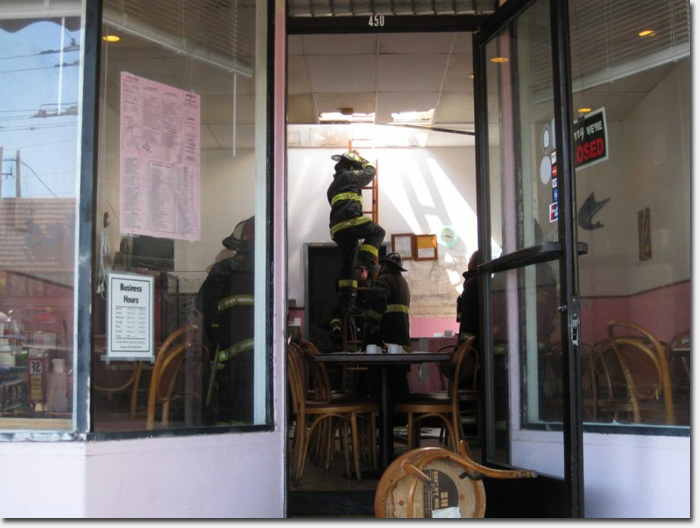 Firefighters break open and climb into the crawl space above Melisa's Chinese restaurant to check for fire