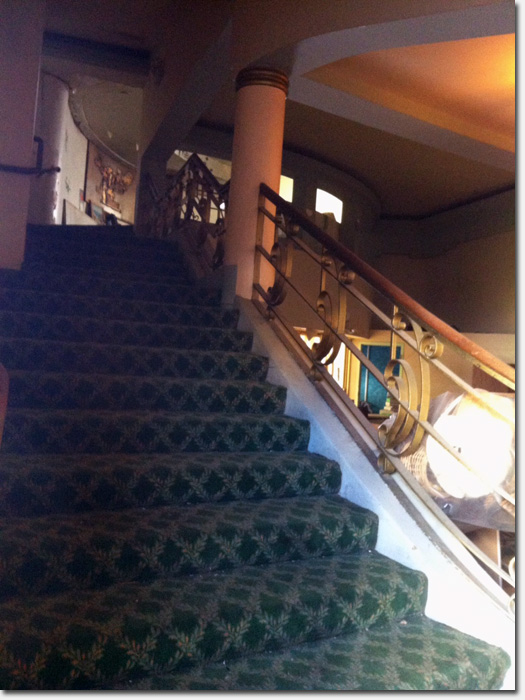 One of the staircases leading up from the lobby
Blog reader Steph was walking by the old Alexandria Theater (18th & Geary) on Tuesday and noticed the fence was down and the front doors open. She peeked inside and snapped a few pics. Glad to see the staircase, carpeting and interior are still looking fairly fresh (though the place could clearly use some cleanup and tlc).
Steph didn't get a look at the rest of the building. She says onhealthy purchase propecia "there were two guys in the back near the parking lot taking out debris from the basement". She said they didn't know anything about plans for the building.
The theater last made news in April 2011 when high winds unhinged the vertical marquee.
There were discussions for new development on the property back in early 2011, but unfortunately, those seem to have faded.
Sarah B.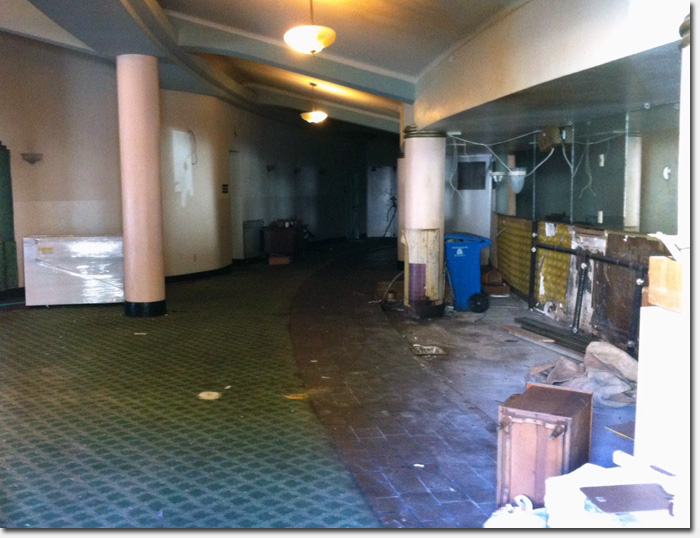 The lobby inside the Alexandria Theater, and where the concession stand used to be