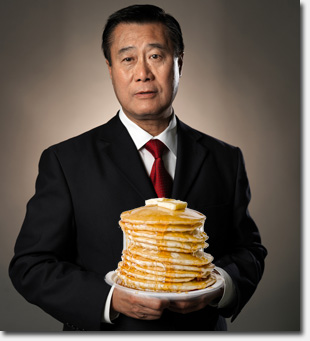 Next Saturday, State Senator Leland Yee wants to hear from you! To get you to come out, he is hosting a free Pancake Brunch and Town Hall Meeting in Golden Gate Park:
Please join Senator Yee, friends & neighbors for a complimentary brunch and an interactive, informative community discussion on the state budget, legislative updates and local issues. Topics will include public education, consumer protection, good government initiatives, election reforms and more.
Does Yee know how much we like our food in the Richmond District? He better line up a lot of pancake batter!
The event takes place at the County Fair Building in Golden Gate Park near 9th Avenue and Lincoln at 10:30am. If you plan to attend, please RSVP by calling Emily Salgado, District Liaison at (415) 557-7857.
Sarah B.