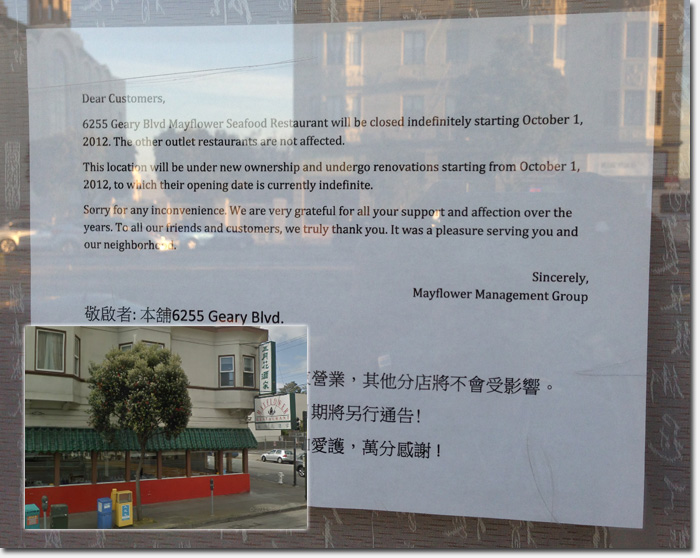 Reader Danila sent us the photo above from the front door of Mayflower Seafood Restaurant at 6255 Geary at the corner of 27th Avenue.
The sign says the restaurant will undergo renovations and be under new ownership, with the new restaurant's opening date still to be determined.
Danila found the closing to be "odd, considering they were always full of people". I'm sure there are many in the neighborhood who will be sorry to hear they closed. The place was well-reviewed on Yelp with 3.5 out of 5 stars over 307 reviews.
"We are grateful for all your support and affection over the years. To all our friends and customers, we truly thank you. It was a pleasure serving you and our neighborhood," wrote the owners on their door sign.
Mayflower has three other Bay Area locations in Union City, Millbrae and Milpitas, which remain open.
Sarah B.