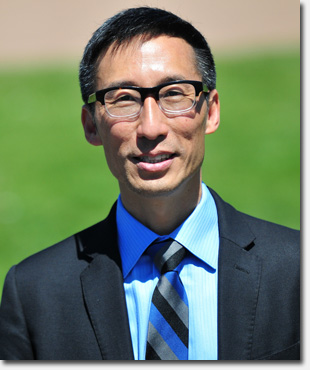 After a hard-fought race for District 1 Supervisor, incumbent Eric Mar came out on top last night, earning 54.0% of the vote.
Challenger David Lee received 38.5% of the vote, despite his list of impressive endorsements from the likes of Senator Dianne Feinstein and Lt. Governor Gavin Newsom, and campaign funds that neared the half million mark.
Lee tweeted this to supporters towards the end of the night: "A big THANK YOU to those who helped the campaign…my staff, my wife & family, my volunteers and all the residents!"
The District 1 race set a new record for campaign "soft-money" spending. SF Appeal reported over the weekend that "there was $714,745 in third-party spending in District 1", the most in any San Francisco district election.
SFAppeal went on to report that of that spending, "$550,806 was spent on supporting Lee or opposing Mar, and $163,939 was spent on supporting Mar or opposing Lee, according to records."
The spending was very evident here in the neighborhood, as most residents' doorways were papered with campaign flyers from both candidates nearly every day, and campaign workers were out in force across the neighborhood for the last week.
Sherman Dsilva, the third candidate in the race, earned 7.5% of the vote in last night's tally. Not bad for a man who pledged to only spend $500 on his entire campaign. Dsilva fared much better in our poll here on the blog, where he earned 16% of the votes.
Mar did not post any statements on his website or social media last night about his win, but told the Chronicle, "Richmond District voters have sent a strong message that our neighborhood is not for sale," making reference to the pace of Lee's campaign spending which far surpassed Mar.
For more results from yesterday's election, visit sfgate.com.
Sarah B.