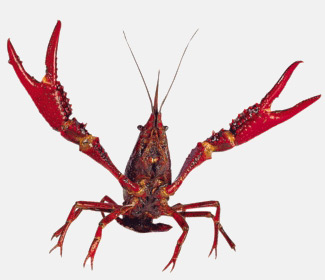 We have some movement this week among our neighborhood restaurants:
For those of you that pine over the menu at BB Bob's Diner on California near 6th Avenue, we have some unfortunate news. It's been closed for the last several weeks and it looks like Cafe Europa, touting "European Comfort Food", will be opening up there shortly. EaterSF has more details.
Reader Melissa tells us that Perilla (5423 Geary near 18th Avenue) is changing course, including its name and menu. This after just opening in May 2012. They've been under renovations for about a month now, and will be re-opening this weekend as Cajun Crawfish Boil, specializing in, you guessed it – crawfish. The restaurant is not changing ownership – it will still be in the family with PPQ Dungeness Island and the remaining Perilla restaurants.
And tons of you have been asking about what is going to open at 21st and Geary in the former Video Cafe location. Now that the facade is revealed, we can tell that a lot has been changed. Truth be told, we don't know yet! But we are looking into it and as soon as we have some details, we'll let you know! Last we heard, it was to be a Chinese restaurant.
Bon apetit,
Sarah B.