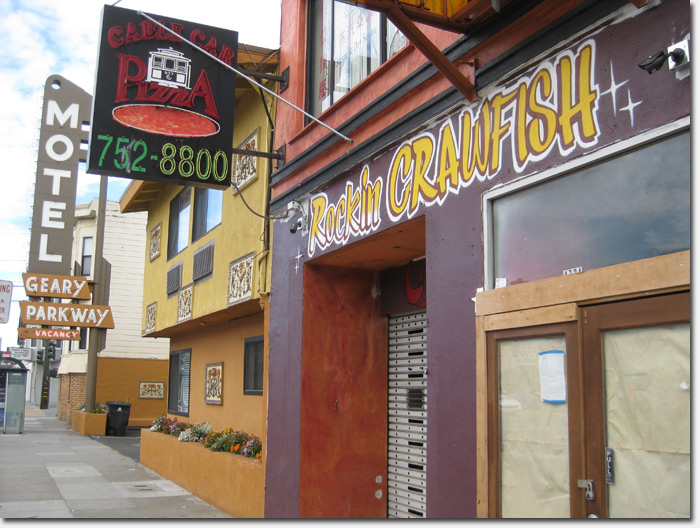 Reader Ben L. sent us pics of yet another restaurant space that may be going to the crayfish.
What was once a hookah lounge on Geary near 12th Avenue now bears the name "Rockin Crawfish" on its facade.
The space is still papered over and there's no indication of when Rockin Crawfish will officially claw its way into the Cajun restaurant race. It could be another location for a restaurant by the same name on Foothill Blvd. in Oakland.
The font on their menu and that on the Geary facade look pretty similar. And if it is related, it might not be bad – they've got 4 out of 5 stars after several hundred reviews.
This latest crustacean eatery is the third entry into the Cajun-crazy Richmond District. Last week we got news that Perilla on Geary near 18th Avenue changed to Cajun Crawfish Boil. And earlier in May, Cajun House opened on 5th Avenue near Clement, bearing a crayfish on its facade.
Sarah B.