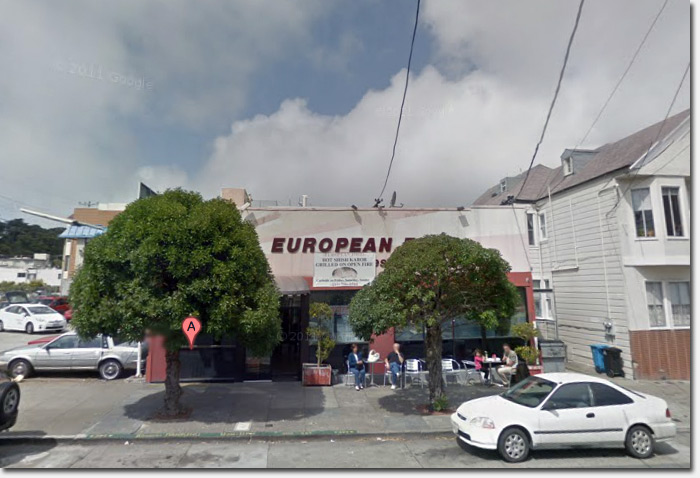 Socketsite, a local real estate website, posted news that the owner of the single-story building that houses European Foods on Clement near 32nd Avenue, is looking to redevelop it.
While the neighbors and neighborhood groups haven't yet been notified, the owner of the single-story building at 3038 Clement Street is quietly working on plans to raze the "European Food" market and build a four-story, 40-foot tall building with six three-bedroom condos over ground floor retail and parking for six cars on the site.
As Socketsite points out, the new Fresh & Easy Neighborhood Market and CVS Pharmacy across the street will definitely be happy about the plans. Not only will it put a competitor out of business but more customers living within 50 feet of your store is never a bad thing.
Thanks to reader Serge for the tip.
Sarah B.