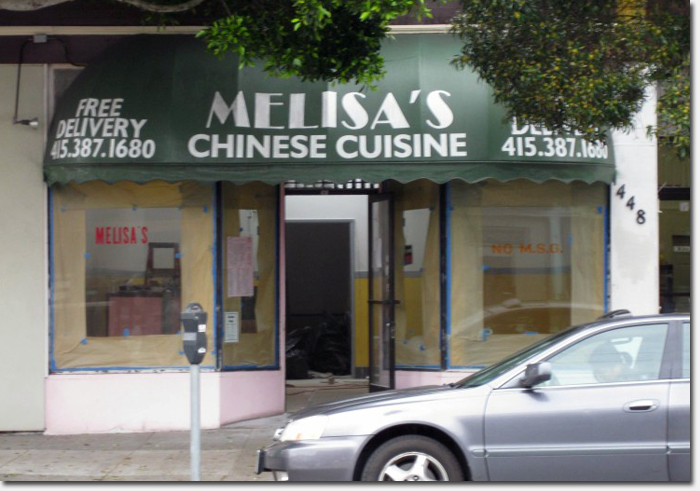 Good news! Renovations are finally underway at Melisa's Chinese Cuisine on Balboa.
The popular restaurant was forced to close after a fire broke out at K Design Shop next door on July 18. While responding to the fire, firefighters went inside to cut a hole in the ceiling of Melisa's to ensure that the flames had not spread. The restaurant has been closed ever since.
Reader Derek had a chance to talk to the owners, who said that they'd most likely be opening after Christmas, adding that the holiday season is typically slow for them so they were in no rush to re-open sooner.
The main cause of the delay was due to smoke and water damage from the fire, which resulted in the owners having to install a new lighting system. Derek reports that they've also completely redone the walls and floors inside the restaurant.
Melisa's closure really upset some residents, who leaned on it for their Chinese food fix. Back in September, we posted a photo of notes that customers left on the front door with sentiments like ""We miss you and will totally donate $ to help you get back!" and "We miss you every day. Please come back soon!".
So you won't have to wait too much longer for Melisa's to begin serving again, and when they do, it will be in an even spiffier space!
Thanks to Derek for the update and pics.
Sarah B.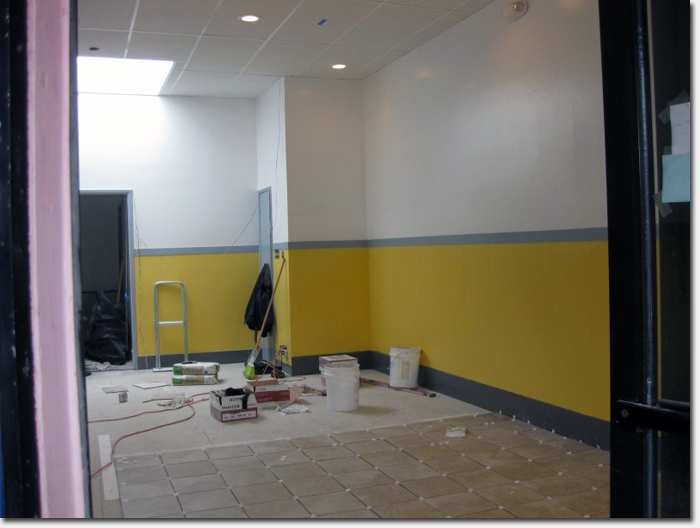 An interior of the renovated Melisa's which includes new lighting, floors and a paint job.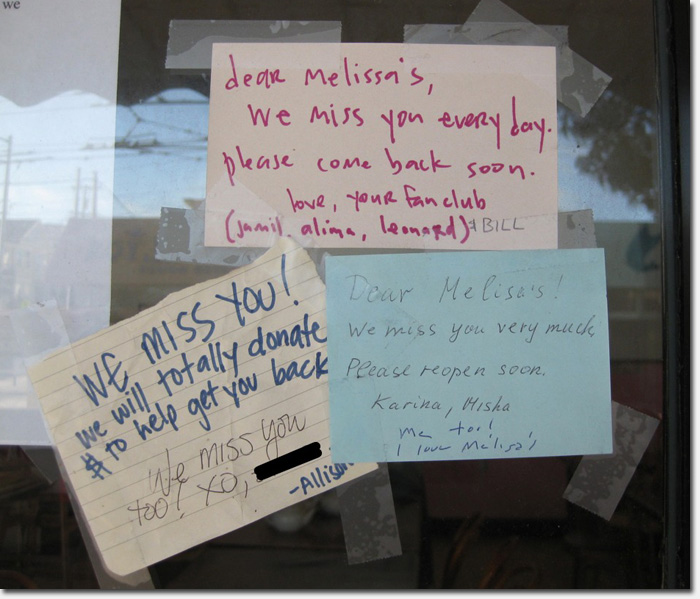 Notes that customers left on the door of the restaurant after it closed.