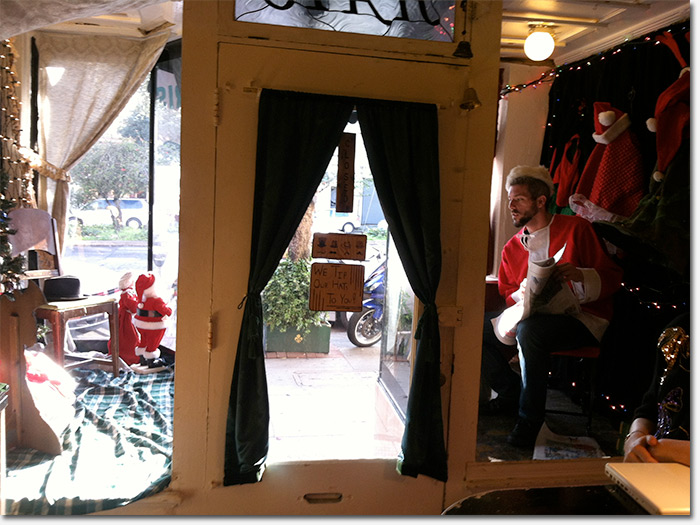 The creative ladies at Paul's Hat Works (6128 Geary) are at it again. Every Christmas, they come up with fun ideas for their windows and this year, they're looking for some willing participants:
This one is quite classy and classic, the twist being that we are having people dress up as Santa, Mrs. Claus, or an Elf, and sit in the window drinking tea or hot chocolate, and making snowflakes or Christmas cards. This could be you!
If you're interested in adding a little holiday cheer to the windows at Paul's Hat Works, email howdy@hatworksbypaul.com to set up a time to participate. Aside from earning the envy of onlookers, you'll also get a 10% off coupon for your contribution.
I hope the ladies have a stellar Claus top hat that folks can wear…
Sarah B.