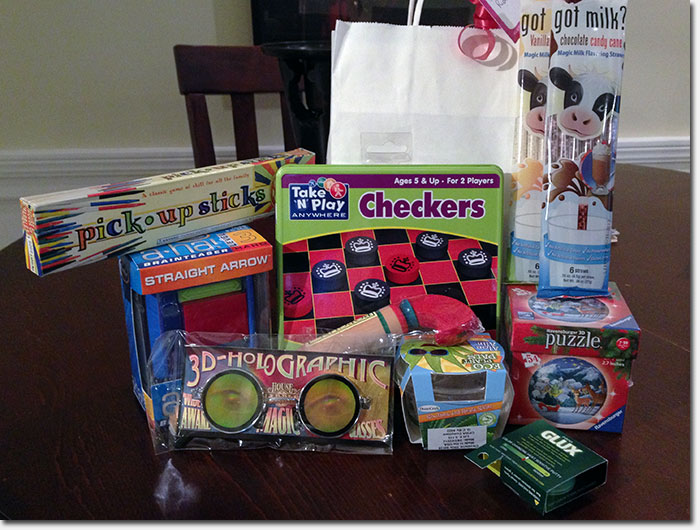 Our friends over at Sparky's Toys (6 Clement Street) were once again generous to us this year, and provided us with a jam-packed gift bag to give away to readers.
For a chance to win, fill out this online form. We'll pick two winners at random. One will receive a gift certificate for 2 dozen balloons, the other will win the gift bag pictured above – both from Sparky's Toys.
This is a neighborhood only contest, so you must live within the 94118 or 94121 zip codes in order to win!
Limit one entry per household, and entries are due by 5pm on Thursday, December 20. Good luck and happy holidays from the Richmond Blog and Sparky's Toys!
Sarah B.
12/21/12: Congratulations to readers Melissa W. and Kira S., the two winners in the contest!