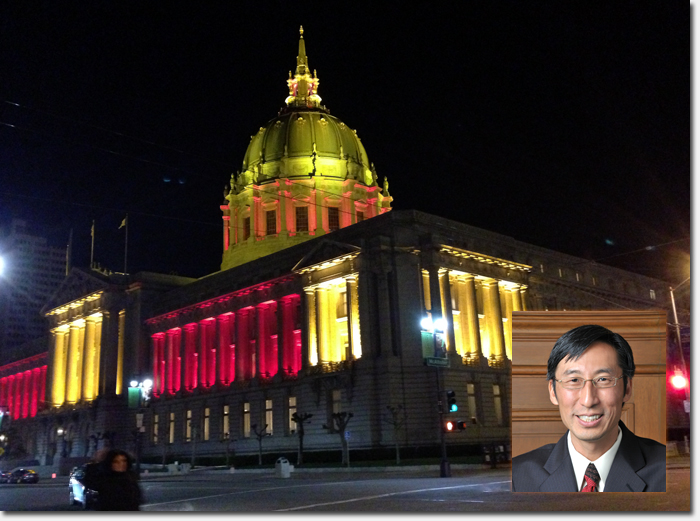 City Hall was bathed in 49er colors when we drove by last night, and it seems Supervisor Eric Mar is in the playoff spirit too. We were contacted last night with word that our Supe wants to give away his 49er playoff tickets to someone in the neighborhood – yay for us!
Mar wrote: "The 49ers give each Supervisor tickets to every home game. Typically, I give mine away to local schools and community groups. This time, I wanted to honor the active participants here on the Richmond SF Blog! From the arts and nature updates to the changes of businesses and streetscapes, this website serves as a vibrant hub of the neighborhood.
Your participation here helps build community and provide useful insight to our community. So, good luck getting the tickets– I am sure the 49ers will represent us well this Saturday!"
UPDATE: Entries are now closed. Thanks to all who entered and GOOD LUCK!
Entries are due by 2pm TODAY, January 11 so don't delay. And you must live in the Richmond District (94118 or 94121 zip codes) to be eligible for entry.
Good luck and GO NINERS!!
Sarah B.
And the winner is… (watch the video)