Examples of tiles that have been painted for the project
Cabrillo Playground is currently undergoing renovations which include remodeling of the historic clubhouse as well as a complete overhaul of the children's play area, creating separate play areas for pre-school and school age children.
Work will also be done to the picnic area and sport courts, paths will be repaved, new lighting will be added, accessibility improved and new landscaping installed. The playground is expected to re-open this summer.
This Sunday, the Friends of Cabrillo Playground are hosting a fundraiser where donors can create tiles that will be inset into the concrete seat walls of the new playground.
You can purchase and paint a tile to be included in the project. Tile sizes available are 3 1/2″ rounds, 4″ squares and 8″ squares, with donation costs starting at $25.
The theme for the design is "the ocean". Come with your own design or get inspired by some of the sample tiles and images that will be at the workshop. All materials are provided at the event. Helpful Tips & Guidelines (PDF)
The tile painting workshop runs from 11:30am until 2:30pm at the Richmond Recreation Center, located on 18th Avenue between California and Clement. All ages are welcome.
Sarah B.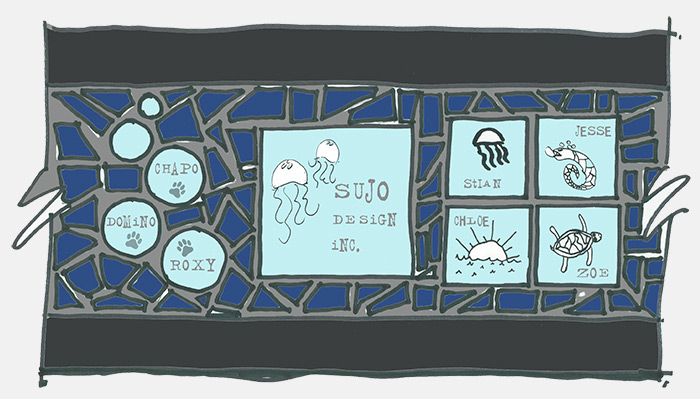 A conceptual rendering of how tiles will be inset into the playground's seat walls