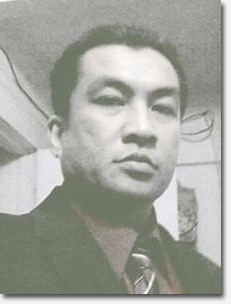 On January 7, 2013 a 35-year old man attempted to sexually assault a woman on the 400 block of 39th Avenue. When she resisted, he started choking her and then stabbed her in the head with a knife.
Police have released a photo of the suspect – Ricky Philsith (aka Ratanaphon Philsith) – and are asking the public for any information about his whereabouts.
SFWeekly reports that "Police say the suspect had previously threatened to kill the victim and her boyfriend. He's known to have two firearms registered to him and carries a knife, and may be in possession of these weapons."
Philsith drives a dark gray, four-door 2011 Toyota Sienna, with the license plate number KUMAN77. He is 6-foot, weighs 180 pounds, has black hair, black eyes, and pockmarks on his face. He speaks fluent Thai and limited English.
Anyone with information about the case is encouraged to call the Special Victims Unit, 553-1361. People wishing to remain anonymous can also call (415) 575-4444 or send a tip by text message to TIP411.
Sarah B.
[via SFWeekly]