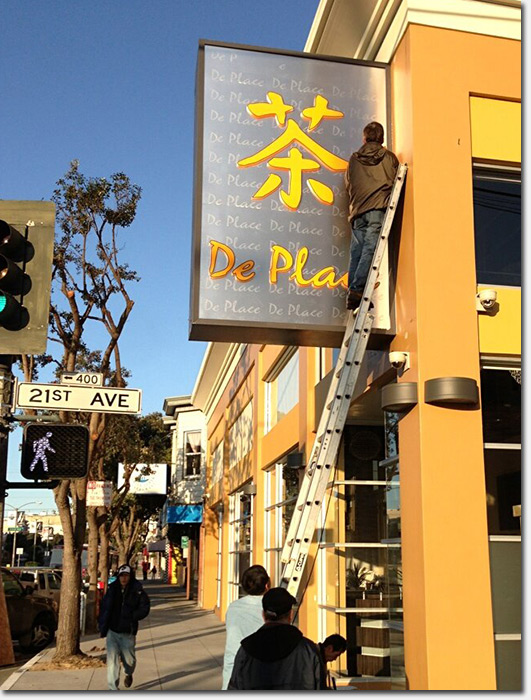 Photo by @trichris
It has a name! And a sign! The new restaurant on Geary and 21st Avenue is called "De Place". Yup, that's it.
As @nance_sf commented" "let's have dinner at de place". "What place?" "De place!" Oh dear." Yeah, we think it could be a better name too.
Driving by at night you'll see lots of tv screens; EaterSF posted a photo earlier this week of the modern interior. Supervisor Mar left a comment earlier this week saying it is run by the owners of Chinatown's City View Restaurant on Commercial Alley near Kearny Street, known for its dim sum.
We haven't seen the menu yet and they don't appear to be online anywhere, even on Yelp. If you've popped by, leave a comment to let us know!
Sarah B.