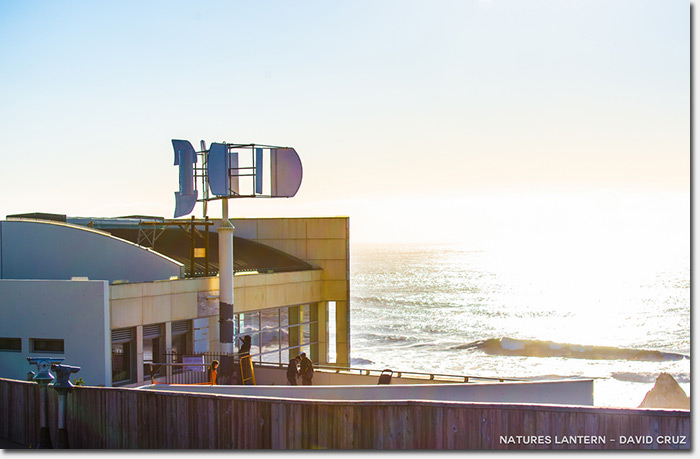 Photo by Natures Lantern – David Cruz
On Monday, a new wind turbine was installed at the Cliff House. The turbine, originally slated for installation last July, sits atop a 19 foot, 8 inch pole and extends about 10 feet above the roof of the building.
It is expected to generate about 9433kW hour per year – enough to power the small Cliff House gift shop.
The turbine is designed to be noiseless and rotate at just 85 revolutions per minute, slow enough to ensure that no wildlife such as bats or birds, are harmed by it.
In the project fact sheet, it states that the program requires a zero bird injury rate, so if one or more are injured, the turbine will be removed.
The installation is part of the National Park Service's overall sustainability plan. The 3 year pilot will be monitored closely to measure its impact, which estimates a Green House Gas savings of 13,408 kilograms per year.
Sarah B.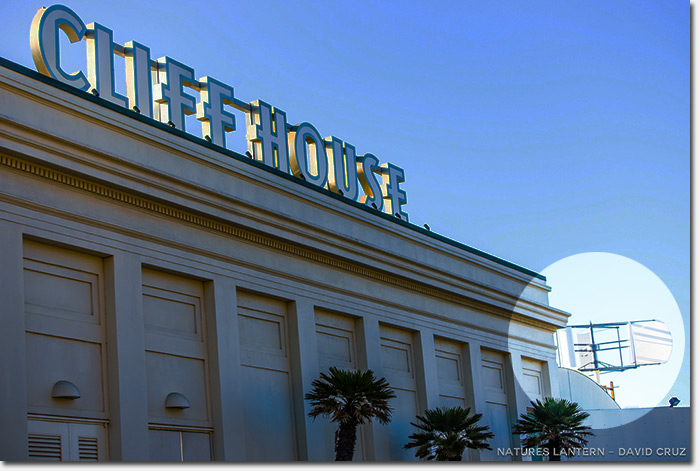 Photo by Natures Lantern – David Cruz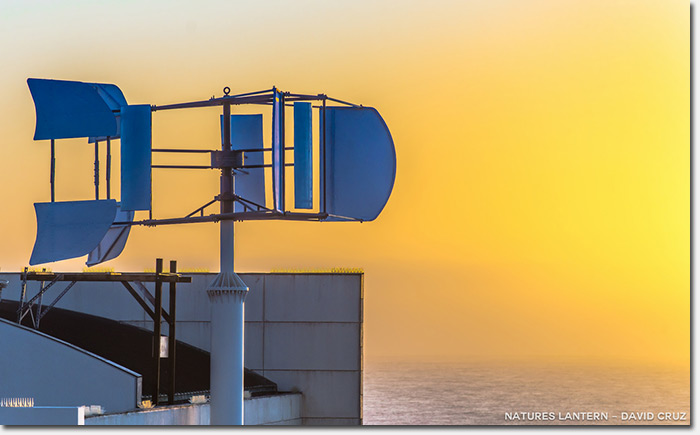 Photo by Natures Lantern – David Cruz