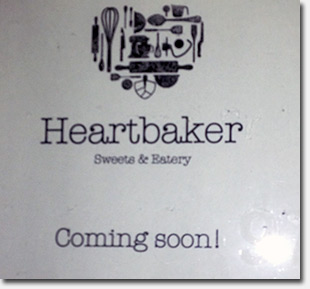 The old Chapeau! space at 1408 Clement has been empty for a few years now, but it looks like that is about to change. A new eatery called Heartbaker will be opening its first retail space sometime in March.
Heartbaker is headed up by pastry chef Sybil Johnson, who has stints at high-end San Francisco restaurants like Aqua, the Fairmont Hotel and Kokkari on her resume.
According to the menu section of their website, we can likely expect breakfast treats, cupcakes, cakes, pastries and even tarts to be on the menu. Sounds delicious! Heartbaker will also continue their wholesale business.
In other food news, the popular Chapeau! restaurant at 126 Clement is doing so well that they'll be expanding into the additional space next door. They just got the city's approval to do so and are targeting October to debut their additional space.
Thanks to reader Phil for the tips!
Sarah B.