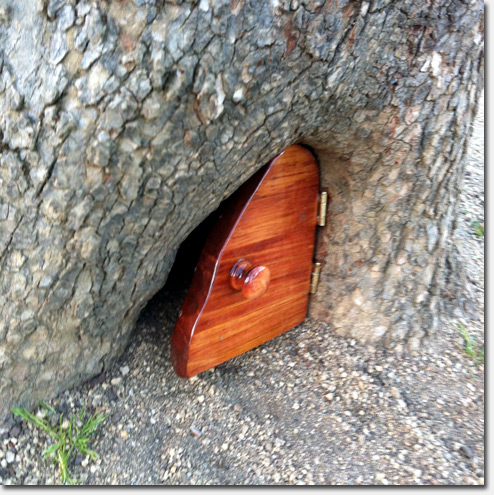 Blog reader Erica R. sent us these photos of a hand carved door at the base of one of the trees in the Concourse in Golden Gate Park.
Does it belong to an upscale park mouse? Another miniature resident of the park?
Erica didn't see anyone go in or out of the door, so it remains a mystery for now…
Sarah B.